Although the popularity of online marketing has consistently risen over the past 10 years, direct marketing still captures nearly two thirds of marketing budgets, worldwide.
Direct marketing (also known as direct response marketing) is advertising that aims to specifically target a person or company for marketing purposes.
With direct marketing, you are able to communicate directly with your potential customer to build a personal relationship. It is a time proven and highly effective marketing tactic.
Which direct marketing channel?
Direct mail
Direct mail is a form of advertising that is printed and posted to potential clients. Direct mail marketing can take many forms, including postcards, letters, and catalogues, to create a strong visual impact that makes your message memorable.
Telemarketing
The goal of telemarketing is to sell products or services over the phone. As well as generating new customer prospects, it is also useful for following up on direct marketing campaigns.
To achieve the best ROI from telemarketing requires planning and the use of accurate and well-researched prospect data.
Email marketing
Direct email marketing uses targeted emails to promote your business, products or services.
In addition to increasing awareness of your latest products and offers, it can be an important part of informing prospective customers about your brand.
Marketing via email is straightforward, convenient, and measurable, making it the most popular form of direct marketing.
Advantages of direct marketing
A direct marketing campaign allows a company to reach its specific audience directly and measure the results instantly. Thus, direct marketing can bring several benefits. These include:
A high level of targeting
Companies that invest time and effort in identifying the customers can realise significantly higher returns. This is because marketing messages can be more specific, relevant and personal.
Make the buying process easier
A well-planned direct marketing campaign can improve customer experience and increase conversions.
Businesses can use this form of advertising to personalise offers for specific audiences. Moreover, direct marketing makes sure that consumers get the information they need when they need it.
A banner ad featuring your latest product requires your target audience to visit your website and do their own research to find out more.
Comparatively, direct marketing channels (especially email and telemarketing) are more likely to elicit an immediate response.
Marketing budget optimisation
When on a tight budget, marketing managers should set realistic goals to increase sales. With proper optimisation, a direct campaign can achieve the same or even better results for a fraction of the cost of traditional advertising.
Measurable outcomes
Direct marketing campaigns are fully monitored and tracked, allowing users to evaluate results effectively.
By using direct marketing, you can identify the best possible ways to attract new customers and enhance revenue.
Knowing what works will allow you to invest more in similar campaigns in the future.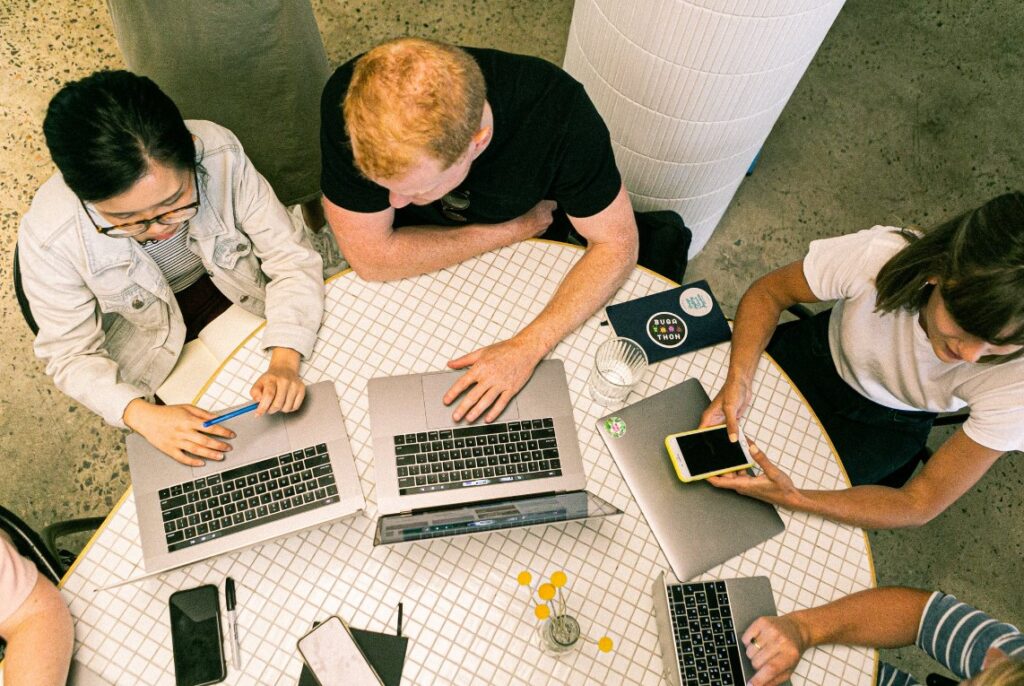 How should you approach direct marketing?
Get an accurate marketing database. Before you begin your campaign, make sure you have an accurate, relevant mailing list. You will get a higher response rate if you are contacting the right audience.
Think about design. Whether digital or physical, your direct marketing message must be designed well. Visually unappealing content will not capture the attention of your target audience.
Call-to-action. The call to action is not only to explain why people should be interested in your product or service, but also what they should do next. Direct marketing won't work if the customer can't act on it. Whether you include a URL, an email address, a postal address, or a telephone number, make it easy for customers to contact you.
Follow up. Don't stop after one direct marketing campaign. Ensure your audience stays engaged and interested by running multiple campaigns.
Offer incentives. If your budget allows, consider including discounts and special offers in your direct marketing messages. It's a good way to increase responses, and makes for easier campaign analysis.
Track and measure your campaign. Make sure you track your campaign so you can measure its success. Email campaigns make this easy. Data analytics will reveal open and click-through rates.
The key to finding your target market
More Than Words Marketing provides a one-stop, joined-up marketing approach to help clients create, send and track direct marketing campaigns.
You can use our direct marketing database lists to market to your key decision makers via email, phone, and postal mail across businesses, the public sector and education establishments.
Once we have identified your target businesses, our managed direct marketing services create and execute response-provoking email and/or telemarketing campaigns.
Find out more by calling 0330 010 8300 or email info@morethanwordsuk.co.uk