Recently in the month of February 2020, the U. K government has published a policy statement in which it has mentioned the rules and regulations of a new shift to Points-based immigration system, which will take effect from January 2021. It would certainly attract all EU and non-EU countries who are equipped with specialized talents and skilled persons who can contribute more to the UK's economy.
This Policy statement enhances to have easy access to obtain a visa to the UK for all Indian students who are mainly focused on Science, Technology, Engineering, and Maths stream and have scored high points. If they possess a Good score based on their skills, then it would help them to get a faster "Permanent Residence" visa to the UK.
It is also mentioned here that the visa and migration process will remain the same for Specialist occupations like artists, entertainers, musicians, and religious ministers.
Self-employed or Freelance workers will not be affected by the new system change and can continue to apply for UK visas without sponsorship.
What is the point-based VISA system?
The points-based immigration is generally based on the points assigned to specific skills, work experience in a particular field and qualification. If an individual is more talented then there are possibilities for getting a permanent visa to the UK based, on one's own interest. If an individual scores 70 or more than that he would be eligible for applying for the permanent visa.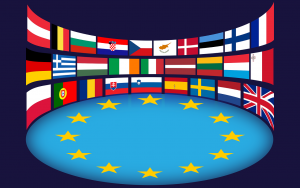 Different UK immigration VISA process:
Employer sponsorship license: UK employers who wish to recruit employees from outside UK union then they should possess Visa Sponsorship license under the new point-based system of UK migration.
Tier 1: Skilled VISA-It is a general scheme that remains open only for VISA extensions and people with exceptional talent. Others have to move to Tier 2 Work permit.
Tier 2: Work Permit-This Tier 2 is used by UK employers to fill in their vacant position with a specific person who is more skillful.
Tier 3: Temporary Work Visa-It is used by lower-skilled temporary workers who are filled to overcome job shortage by UK employers.
Tier 4: Student VISA-This is for foreign students to come to the UK and study there whereas these students will not be allowed to stay back longer than 5 years.
TIER 5: Temporary worker Visa-This replaces the UK working holiday visa
Apart from these, there is a family visa which includes a fiancé visa and marriage visa and also a Business visa. Visitors and tourists, including EU members, would be allowed to travel for 6 months with a Free visa but they will be allowed to work there during their visit.
Credit System:
10 points for Migrant speaking English(Mandatory)
20 point for having a job offer or sponsor (mandatory)
20 points for having proper skillset in job
20 points for jobs on the Shortage occupation list
10 points for UK visa holder with a Ph.D. degree
20 points for the individual possessing Ph.D. degree in Science, Engineering, and Technology
India's Movement Towards Point based system:
The Point-based visa system in the UK would be good news for the ambitious and well qualified Indians and businesses in the UK to hire a well-talented person.
Highly qualified and talented EU citizens only can come to the UK without a job offer.
The number of seasonal worker visa will be reduced from 25,000 to 10,000
EU citizens cannot stay back in the UK for more than six months without a visa.
Criticism of Point-based visa system:
Firms in Care, Construction, hospitality, food, and drink would be most affected.
Uncertainty in certain jobs due to low skilled workers and there would be a shortage in occupation list.
Hence there would be a great change and all UK business would definitely reach its peak.