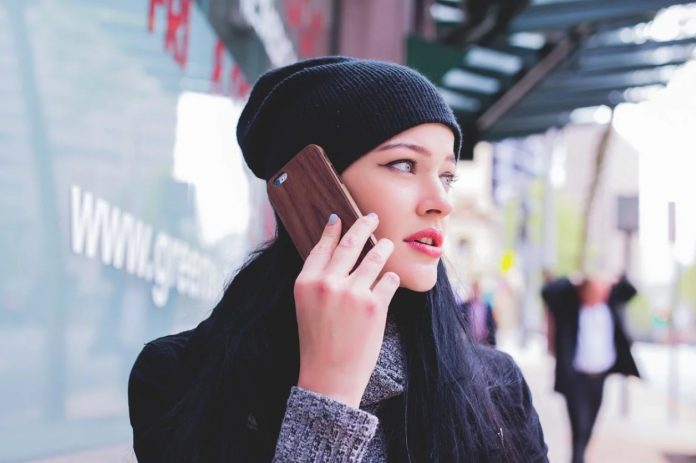 In the past decade, mobile phones have become a key enabler and driver of business transformation. It has engulfed almost all the spheres of human life, let alone business and economic aspects. Studies have shown that an average consumer spends 5 hours daily on their smartphones, providing business enterprises invest and develop more and more online approaches to grow their respective enterprises. Moreover, recent mobile marketing and interaction statistics indicate that consumers are more likely to shop from companies with mobile applications and websites. Hence, the trend compels every enterprise to be optimized for social media consumption.
Catching up with the rapid changes in the sphere of mobile and information technology, trends in mobile marketing are also evolving to maintain their relevance and viability. In the past decade, the emergence of online platforms and social media such as Facebook, YouTube, Instagram, Whatsapp, Snapchat, Twitter etc. have dominated the tech landscape as the primary medium of communication and connectivity. In a global survey by Pew Research Center (2017) conducted in 17 developed and 19 emerging economies indicates that a median of 53% of adults across emerging and developing countries use social media. It is also worth emphasizing in this context that the proliferation of smartphone usage as compared to mobile phones has contributed to the said technological revolution, for smartphones have enabled more and more people to go online. Furthermore, the development and innovation related to Big Data, AI, Internet of Things, Connected Devices, Tech Wearable accessories and so on marked the paradigm shift in the field of mobile technology. Subsequently, these trends had their long-lasting influence on the area of mobile marketing as well. For example, the rise and popularity of shoppable ads and social commerce arguably shaped the future of mobile marketing in the upcoming era. Besides, the deprecation of influencer marketing on Instagram and Snapchat has forced the marketers to adhere new tactics and strategies to continue with the growth of e-commerce and mobile marketing for 2020.
Following the developments and alterations in social and technological changes during the past decade, experts have opined and forecast some significant changes in the trends pertaining to mobile marketing for the coming decade. Here are the top 5 trends that have been predicted for the year ahead.
Increase in Mobile Use:

Based on the current usage statistics and consumer behaviour, experts opine that the general use of mobile will gradually increase in the next year as well. Although there is a perceived drop in mobile sales by 19% this year, smartphone usage is still likely to continue its growth. Research shows that more than 57% of internet traffic is channeled through smartphones and tablets. Hence, it is important for every mobile marketers to optimize their strategies to make their products and services visible on the mobile platform. Moreover, this flow of traffic is likely to grow even more in the coming years. Therefore, experts opine that mobile marketers, in all probability, will eventually invest in innovation to cover all the possible customer touch points over the internet, as well as include techniques to acquire more consumer engagement in their respective platforms. This prediction is further supported by the changing consumer behaviour, as they show a steady preference for sites to be mobile-optimized.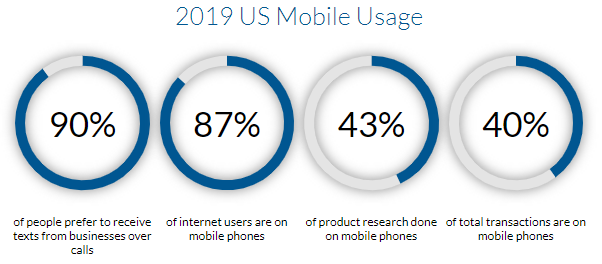 Source: Chattanooga Trend, MILL for Business
Consumers' Preference for Social Media Marketing:

Market experts opine that the last couple of years have shown a steady growth in social media marketing, which is likely to continue in the coming years as well. Statistical data show that 95% of Facebook users access the platform through mobile phones, while 85% of Twitter user do the same. They also indicate that 89% of B2B companies as well as 98% B2C companies are already are there on Facebook. This is likely to encourage the remaining enterprises to follow suite. Moreover, as the market becomes over saturated with time, the mobile marketers have to innovate new techniques and marketing tactics to cut through the competition on the social media platforms, and eventually gather substantive advantage over the growing competition.

Video Content Marketing:

The video marketing market size globally is at $34 billion this year. Experts predict that it will increase to $52 billion in 2023. Many already claim that this technology fetches them faster and more significant ROI. Also, according to recent video marketing data we compiled, people are likely to consume video content more than other types. Thus, by 2021, experts feel that videos will account for 80% of all internet traffic. Additionally, consumers watch videos on social media, and many are on social media using mobile. In 2018, mobile video advertising spending reached $30 billion. Experts expect this number to rise in the coming years as well — our penchant for watching videos for entertainment and education fuels this growth. Also, video marketing is evolving in terms of content. Product presentations even take a movie-like approach. In the future, we expect it to be more interactive.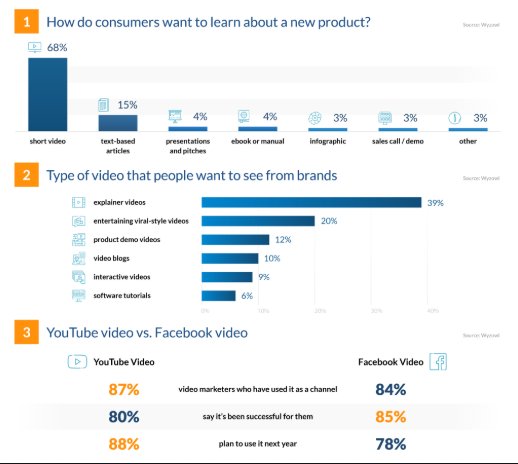 Source: Finances Online
Proliferation of 5G Mobile:

5G is expected to be one of the most important mobile marketing trends in the coming years. The 5G technology promises more bandwidth, allowing for 4k streaming video and high-definition VR experiences. Furthermore, it is expected to reduce latency in the network by a factor of 10 to less than 10 milliseconds. What does this mean for brands? Well, they can provide richer experiences powered by a more powerful engine. Many phones in the market today are 5G-ready already. Experts predict that we'll see more in the market by this year's end. If (or when) the majority of customers get on 5G, their standards for a good brand experience will change. Thus, marketers need to up the ante when it comes to creating digital customer experiences. This means that there will be some disruption when 5G gets adopted by most people. Early adopters will likely find success. However, those that lag will struggle to get their systems and processes up to date for the entrance of 5G.
Source: Telco 5G
Availability of More Payment Options:Customers want convenience. This is in every channel for the brand experience, from retail to online touchpoints. However, one thing that irks customers is not having the option to pay for what they want to buy in the way they want. Well, this is understandable. Many of us had that experience of not bringing cash to some restaurant and end up having to walk to the nearest ATM because they don't accept credit or other payment types. We all know the pain. This is somewhat universal across customer-bases. What we mean by this is that when someone has a digital wallet, let's say an Apple one, they want to pay using that platform. Others with PayPal want the platform to be recognized and supported by brands. Others who are on Google Pay want the same thing. The demand from customers shifts the landscape for brands. However, brands, too for some time, have put out branded-currency. These are in-store credits and a medium of exchange exclusive to a merchant or a set of them. In this way, they already have "captured" credits. These credits cannot be used for other brands. Also, companies can roll out promotions and discounts to entice customers to get in-store credits. We expect more companies to follow suit in the future.
Source: FinancesOnline
Author Bio: I am an experienced digital marketer, associated with a leading firm in Chicago. Apart from that, I'm an assignment expert, dedicated to providing CPM Homework help on behalf of the digital brand MyAssignmenthelp.