Many startup tech companies in Manchester are becoming more popular nowadays because of their excellent services in various business industries. Moreover, the support is rendered for all individuals in all aspects to begin a startup business with proper consultation and funding organizations like Angel networks who are otherwise called business angels. In addition to this, with the implementation of  Artificial Intelligence in all technical aspects, the companies render services to people all around the world and those top tech companies in Manchester are listed out here.
In recent years the UK's tech ecosystem is growing rapidly with Manchester as the UK's one of the leading technology hubs among many available. Some of the financial companies in the UK help the small tech companies financially to move to the next higher level.
Each techy company listed out here has its simplicity and superpower that is booming out exponentially in Manchester. The ultimate motive behind this is to attract talents to the tech region and to encourage entrepreneurship in this fast-moving internet world.
Manchester is the second-largest tech hub in London and the southeast. It stands in First position in IoT (Internet of Things) that offers a particular strain of software development. Nearly 1,468 high growth private companies are in Manchester that mainly focus on technology and IP based business.
A Look at Manchester Rapid Growth in Tech Ecosystem
The exponential growth of tech companies in Manchester has raised to a combined turnover of £3.42billion and an overall estimate of 21 thousand people are employed with its high growth
From the year 2011, 2-3% of UK tech companies had shifted to as greater tech companies in Manchester. On average, there are 389 official investors and 500 unofficial investors.
When compared to the UK tech ecosystem growth, the great Manchester growth has a 2% higher exit rate that indicates a positive approach in scaling tech companies in Manchester.
The tech companies in Manchester focus mainly on Software as a Service (SaaS) and mobile apps.
Manchester is also an epicenter of the northern startup business for many budding entrepreneurs moving into their region.
Why tech Startups Choose Manchester
Manchester is the first city in the north that kick-started the industrial revolution. It has also always been at the forefront of computer system innovation. As mentioned above the number of investment deals has increased gradually from 2011 to 2017 in Manchester with many fundraising investors. Few to mention here are the NPIF central government fund collaboration among the various organizations, venture capital, GC angels, and Angel Network based out of Manchester are the most famous funding networks for the early-stage investors or startup companies.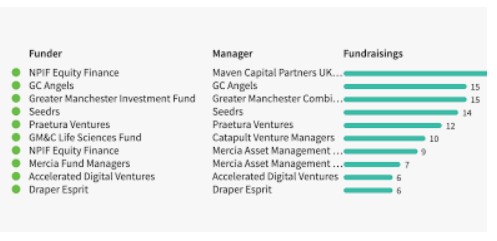 Top 10 Tech Companies in Manchester
1. Push Doctor
Established in the year: 2013
Services Provided: Healthcare and Mobile apps
Fund Raised: £13.7m
Push Doctor Works in partnership with NHS practice that provides the platform and technology to allow safe and secure video consultations with Doctors for the patients. In addition, it empowers the patients and clinicians to leverage the benefit of a digital solution that enhances the patient's safety and care. Push Doctor has also won the award as UK's first digital Healthcare and had obtained a "good rating". Nearly 5 million people had used their platform all over the country which is easily accessible online and as well as through mobile apps. It is one of the top 100 rapidly growing tech companies in Manchester in the year 2019.
2. Access Pay
Established in the year: 2012
Services Provided: Finance and Marketing
Fund Raised: £2m
Access Pay is the world's one of the First platform connecting finance systems with global banks and payment schemes in a secure and fastest way. They provide solutions for key business challenges by automating payment transactions and securing data flows between businesses. They have experience of 8 years in fintech frim with 200m transactions per year in 11000 banks connected. Their dynamic team empowers individuals to succeed.
3. My2be
Established in the year: 2018
Services Provided: Information services
Fund Raised: £50k
My2be is an online platform that works remotely to connect the students and professionals to mentors. Nearly it has about 1000+ active users currently and 1000+ hours of mentoring takes place on the platform. In addition to this, the company also offers many services related to artificial intelligence, machine learning, and psychographic profiling. The ultimate aim of My2be is to become the world's leading people development platform for helping employees, students and individuals reach their potentials easily.
4. Apadmi
Established in the year: 2009
Services Provided: mobile app Developers
Apadmi is the mobile's First digital agency and investors who continuously look for ways to improve things using technology. They had developed many big brand apps like Audible, Shazam, Kodak, Disney, and many more. Apadmi has an overall experience of 10 years out of which it has received various awards for its technology innovation and awarded as the Largest UK app agency of the year 2019. In addition to this, it also offers servers and infrastructure development for of some UK's largest companies. They have a research and development arm, Apadmi Labs.
5. CGHero
Established in the year: 2016
Services Provided:  Design services
Fund Raised: £918k
CGHero is the collaborative market place for CGI content creation. Their goal is to change the way creative projects designed. They strive hard to Connect with all sizes of the companies in the world's top digital artists and provide awe-inspiring visuals. It provides an on-demand service that enhances business connection with Computer graphics. All professionals, freelancers, and studios can connect to them and provide innovative 3D visuals effectively.
6. Cogenis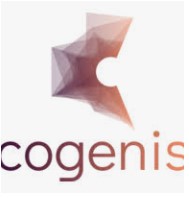 Established in the year: 2018
Services Provided:  Mobile apps in AI
Fund Raised: £500k
Cogenis is an AI-based company that designs mobile apps to understand human feelings easily. Their application aid in improving people's mental wellbeing and make a sense of the modern digital world. They build the world's leading AI tools and applications that act as a solver for many challenges that exist in modern society. Help people to stay safe with good mental health with their effective mobile apps.
7. Boohoo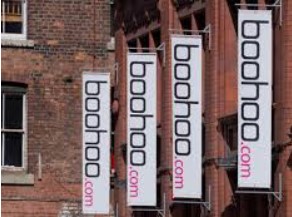 Established in the year: 2006
Services Provided:  Fashion Retailer
Fund Raised: more than £500k
Boohoo.com is an online fashion retailer, which launched in the year of 2006. In the year 2014 boohoo flow on the London stock exchange with a valuation of £560m. After this, it has an international reach and considered the fashion bestie.
8. Brother UK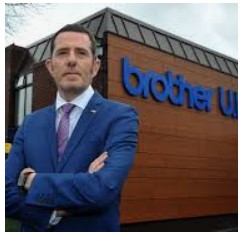 Established in the year: 1958
Services Provided:  Printing business
Fund Raised: more than £250k
Brother UK is the number one vendor for printing business in the B2B business. They support all industries like newer developed web conferencing, for millions of businesses in the UK with their wide range of printing services and products. In the year 2018, it underwent a huge transformation as a part of the investment as a global initiative to help grow revenues. It is one of the hottest tech companies in Manchester.
9. link app
Established in the year: 2014
Services Provided:  Mobile apps for lawtech
Fund Raised: more than £425k
The link app is the one that helps the professionals and business magnets to communicate with their clients easily and maintain security with a legal service app designed by link app in one centralized channel. The link app includes investors like GC Angels and NPIF equity finance. The app designed by them acts as a technology resolver for personal customer service that enhances fantastic customer experiences. Law firms can provide an outstanding experience for the clients by joining their customer service revolution.
10. Clicksit
Established in the year: 2015
Services Provided:  Mobile apps for supply chain
Fund Raised: more than £146k
Clicksit builds amazing customer return solutions for retailers and marketplaces. They had developed an app for the customers to track their parcels especially during their returns to many eCommerce companies. Clicksit is a fully automated solution for small businesses that do not have sufficient resources to provide fast and cheap returns.
Conclusion
The above-mentioned are the top 10 tech companies in Manchester who render their services to the world in different aspects to achieve the goals as the number one leading technological company.