Launch Your Jewelry Business Online
Jewelry is the one, which all individuals in the world love. Starting such kind of a jewelry business online is always the best choice to connect with joyful and grateful clients. First thinking of yourself as a jewelry designer would make us happier and we will be able to bring out more innovation in the designing process. The next thing that comes to mind is you are a great entrepreneur. An important thing to be remembered, there are many Women Business Entrepreneurs in UK doing the Successful Jewelry Business Online.
In general, starting a business nowadays has become easier with the advancement in technology and various other aspects. Here in this article, we discuss the elementary steps involved in Starting a Jewelry Business.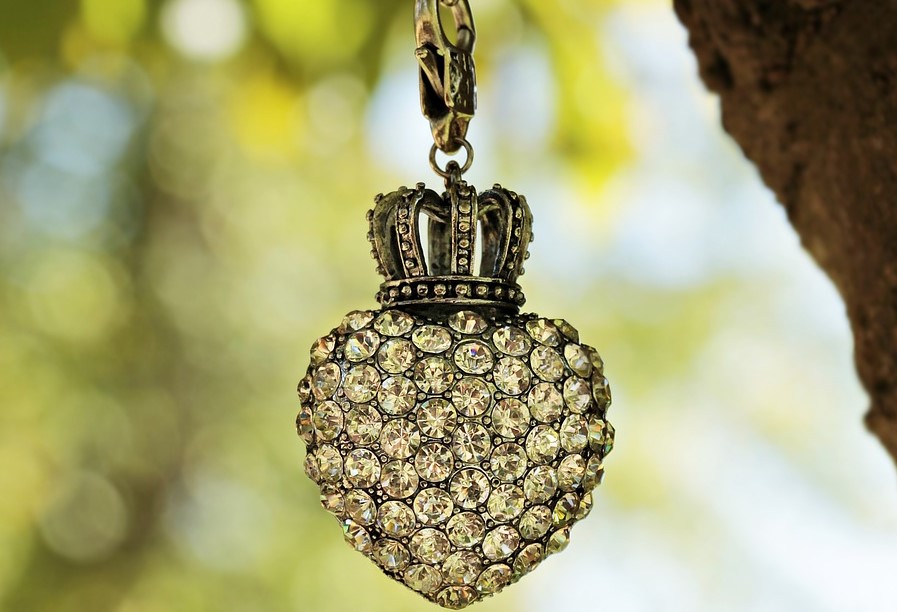 Specifically, when we think of how to start a jewelry business many individuals might be very scared and have more confusion. However, after reading this article one may feel more confident and think that it is not that scary to start a jewelry business in UK at all. All that matters here is the effort and time one spends in starting the business and along with it; he/she must possess strong perseverance and be aware of few techniques involved in the jewelry marketing process.
So without further delay let us move directly into the simple steps involved to set up a Jewelry business,
10 Elementary Steps to Start a Jewelry Business
1. Define Goal & Plan of Jewelry Business
Whatever business you start, it is more important to define your goals mission, and vision of your business that makes the customers know who you are actually. Moreover, the next process involved before starting a business is proper Business planning is required and think about all pros and cons prior and be prepared for it so that you can overcome the tough situation very easily.
First, be clear about what your jewelry business deals with, to know exactly what happens, initially prepare a business plan which clearly depicts organizing ideas or thoughts, plan about finances and resources well in advance that helps to define a transparent business marketing strategy which in turn reflects in your Goals and Mission of Jewelry Business Online.
Factors listed in your Jewelry Business Plan,
What type of jewelry collections you are going to sell?
Whether the jewels you sale is handmade (designed by yourself) or obtained from other manufacturers?
Start the business from home or need rented space as an office for your business?
Think in advance of the future also. i.e whether you need to hire external resources for the sales process and check the viability of the finance for the same
Finding your target customers
Make complete research on your competitor and thorough market analysis is required
Choose the platform to sell your jewelry products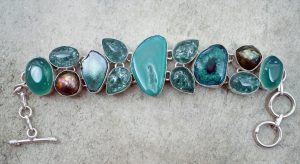 Now, you are ready with the checklist to start your business with appropriate answers well in advance and be prepared to handle all situations. You should have better management skills. Although you are prepared with all these there might occur some different situations while implementing in real-time, which left during the planning process. So always, keep updated with your business i.e. an eye on your competitors, target customers' behavior and financial aspects, and change accordingly as and when required.
2. Register your Jewelry Business Legally
The next step is to start running your business and for that, you must be aware of all the legal bases that help you to run your business smoothly without any legal issues. You should aware of the process involved in starting an online business in UK. Check about the licensing and permit requirement process involved for your business. In order to register your business officially, think of some innovative names for your jewelry business that reflects the style and creativity of your business. In addition, it also draws the attention of your target customers.
Always the safest side to choose in the registration process is to register your business as an LLC, which, done within a few minutes. Along with the registration process, you can also prefer business insurance for more protection.
After all the registration and insurance process, finally, you may want to register a trademark for your jewelry business name, logo, etc. easily in few simple steps.
3. Create a Brand and Logo for your Business
The logo you design must represent the company and must be unique from your competitors. Moreover, it also helps to build the brand of your business.
2 important steps to be implemented while designing a logo for your jewelry business, they are as follows,
Think well and focus on your target customers so that the logo you design appeals to the customers and represents your jewelry company identity.
Before designing a logo, you should have a clear understanding of branding your business and the logo must represent it. 
4. Market Analysis and Find Target customers
Complete market analysis is the crucial step involved in any business and it is most important for a jewelry business, which brings out success easily. With the help of complete analysis, you will able to understand your competitors well.
During Market Analysis,
You will be able to explore the marketplace
Find out your target customers
Identify what customer actually needs and render your service accordingly
In addition, if any factor missing try to fill in the gap, be updated.
All these will certainly bring you success in your business.
5. Approach for Funding Agencies (Crowdfunding)
As a beginner who is thinking to start a jewelry business UK, you can always approach for few funding agencies or approach for bank loans, get help from your family members, use your personal savings as an investment this help to support your business financially and help you to reach your goals as planned.
Even a few local economic development organizations are ready to provide advice to startup businesspersons who really wants to start their business. In addition, you can approach for crowdfunding those who believe in your business and ready to donate a certain amount for your business.
6. Innovate & Create new Jewelry Designs
While designing your jewelry, you should keep an eye on all minute works and design it in such a way that it is unique and different from your competitors' design. The design you make must visually appeal to the customer and must concentrate on the packaging process. So that the customer always prefers your jewelry to the competitor's design.
You should be more innovative and creative in designing. Always come up with unique ideas for the same model of jewelry and design it with almost joy wholeheartedly. Spending more hours in the work will definitely lead to success.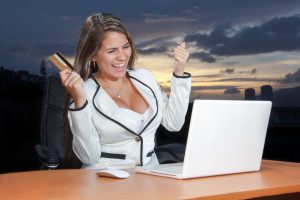 7. Effectively use Social Media
Social media considered a powerful marketing platform that one can choose wisely to take your small business to thousands of customers all over the world more effectively within a short span of time. The only basic criteria to win using social media is to post regular content related to your jewelry designs and always keep customers updated on your designs which will lead to great success in your business.
You can also check our guide on Social Media Content Marketing Strategy for business, which helps you to frame the plan and to get successful results on your business.
Create your social media (Facebook, YouTube, Twitter, Instagram, etc…)Accounts and display a wide range of jewelry items as much as possible.
Choose the eCommerce site to exhibit your jewelry
Post blogs on social media channels
Regular post of jewelry images is necessary.
8. Start Marketing your Products Online
Now you are almost ready and start marketing your jewelry design online with very good catalog designs and images so the customers immediately purchase it. Create a website of your own with great themes (WordPress) and start implementing all marketing techniques like blogging, posting updated design images on your site, and much more.
9. Jewelry Photography
Photos of your jewelry are yet another crucial factor to be considered which helps to grab the customer's attention immediately and make your designs eye-catching. This is more important because these jewelry photos will appear everywhere in your brochures, websites, and in all marketing materials.
So always, prefer professional photographers and do not hesitate to invest in jewellery retouching services. Investing help you in having great photos of your design collections and makes the first impression the best one. Such photos act as an entry point of your business don't forget it.
10. Fix Reasonable Prices for Jewelry
Always fix the price as per the design you had made based on the time, the effort you took, and the materials you used to design the jewelry. Be very much concerned to fix the right price tag for your jewel. In addition, you should not fix very low prices, which leads to financial loss, and as well as do not compare yourself with the global market as a beginner.
Think of your customer, think well whether the price you fix is more reasonable and affordable by your customers, and satisfy their needs. Create the best catalog design and put the price tag with respect to the item.
Conclusion
The above-mentioned are the 10 most important Simple and Elegant steps to follow when starting a jewelry business in UK and succeed in your business largely. Hope this article has covered all minute terms that are clearly understandable by the readers, which makes them start the jewelry business easily.