The Business Angel Networks nowadays are wide-spreading and considered as an important source of funding for all business startups across and around the UK. Angel networks strive to help or bring up the country economy well after the Covid-19 Pandemic and it helps the young and innovative minds in bringing their companies with new ideas, services, products, and jobs.
Role of Angel Networks/Investors
Angel Investors or sometimes termed as Business Angels are worth investors for all business startups, who look for opportunities to invest their money in the growth of the business. They support all ages of people like retired persons or sportsperson and entrepreneurs. Moreover, they also look keen to take a stake between 20% and 50% of your startup in return for the investment they had made. In addition, the investment made by them totally differs from other investors or stock market investors. The difference is that they offer the skills and experience that are relevant to their startup business in an efficient way, which in turn helps you to enhance the performance and the prospects.
An Angel investor considered to be an alternative to VC (venture capital) that is less corporate, more diverse, and personal.
Angel Networks Investment Deals with
Nearly 1029 companies have received investment from angel networks in the UK among which 45% of companies were in the seed stage during the investment and now categorized as venture stage companies with a slightly higher proportion of 47%. Similarly, many companies have grown to a higher potential with Angel network investment.
Most of the UK's active angel networks are in London or Edinburg. Apart from these, there are also few hubs in and across the UK, which include Glasgow, Cambridge, and Oxford. Almost 42% of companies invested by angel investors are technology/IP based business sector and a wide range of other business industries in the business network phenomenon.
Impact of COVID-19 on Angel Investment
From the year 2011, the UK's angel networks investment had a continual increase up to 2019. Moreover, in 2019 there was a dramatic increase in the deal size nearly £43m which is double that of the previous year. However, in the year 2020 due to the pandemic, the angel networking investment in the UK has dropped significantly, and there raised economic uncertainty.
One of the investors from Angel Network named Emmi Nicholl has mentioned that they focus their energy and resources on ensuring that the portfolio companies are well supported.
Top Angel Network Investors in the UK
Envestors had invested around 130 high growing businesses mostly in internet platforms and Software as a service (SaaS). There are around 4000+ investors in Envestors who invest between £250k and £2m in equity funding. They had made 1674 deals and the total funds raised is £112,925,935.
24 Haymarket mainly focuses on growth equity and venture capital investments in the UK. They invest in companies that have demonstrated initial commercial traction. They have nearly 100+ sophisticated investors with about 49 lead investments. 24 Haymarket seeks the Optimisation of each investment without a constraint to traditional fund structure.
Galvanise provide the investment for early-stage tech business. Their ultimate focus is on marketing technology, advertising technology, data, and analytics spaces. In this way, they aim to present unique opportunities for startup tech investors. Galvanise has many years' experience in the digital sector by which helps to simulate, transform, and drive the effectiveness and the growth of a business.
Newable is a Values-driven business. They aim at helping the business to attain a sustainable profit. Their values are defined as the result of a companywide engagement process. They also have plans and ideas to triple their profit in the next five years and be a part of growth for all businesses.
The equity gap is the Edinburgh-based angel investment syndicate which was established with the aim to help the entrepreneurs looking for early-stage business funding. Equity Gap members invest in over 30 companies, leveraging over £70m in total investment into this portfolio. Moreover, the investee companies have created over 400 jobs, primarily in Scotland, across a range of sectors including consumer products, food, and drink, life science, and SaaS.
Archangels are the investment and expertise for promising startup based Scottish technology and life science companies. It is founded in the year 1992 based in Edinburgh. With more than 90 investors, it typically coordinates the investment of more than £15million per year in an early-stage Scottish company.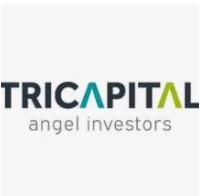 TRICAPITAL is the angel investors that strives to help innovative companies to succeed and scale. TRICAPITAL members invest in the portfolio of high potential and high growth start-up innovative companies across Scotland and the north of England.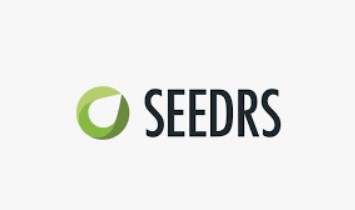 Seedrs enables all types of business investors to invest in a business they believe in and share in their success. They also enhance all types of growth-focused businesses to raise capital and a community in the process. The total investments in Seedrs are around £985m and total fund deals are 1189 with 50 current opportunities.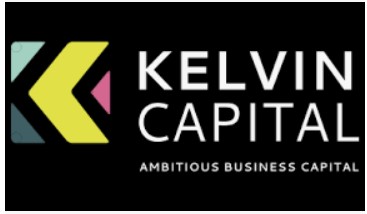 Kelvin capital team is the best UK angel investor with 30 years of experience working with new businesses and understand both the challenges and opportunities in the business and encounter the same during the growth of the business. The team assists and support the portfolio business through its websites and social media activities by raising their awareness and profile.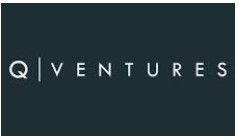 It is a private members club for sophisticated investors. Qventures' experience team highly supports and motivates the professionals who are committed to delivering the best quality and experience in their business. They also collaborate with the quintessential group one of the world's largest networks engaged High Net worth Individuals (HNWI).
Minerva is a part of the University of Warwick Science Park is a network business angel with a group of 10 investors based in maidens, London and Northwest. Increasingly they co-invest together with corporate partners, which has increased their investment capability.
Angle Academe invest in Women Founded tech businesses. They also introduce more women to angel investing. They mainly support the entrepreneurs with the help of advisory board members and a wide network of expert advisors.
Astia Angels are an international network of female and male investors that invests in startup companies, which includes women leaders applied to Astia. They communicate and coordinate well with the portfolio companies to attract, interview, and hire the best talents.
Green Angel Syndicate is the only angel investment company in the UK specializing in the fight against climate and change of global warming. They do smart investments with sustainable changes. They have a diverse and growing membership of HNWI investors, many of whom play an active role in our investment deals in support of the Management Team. They also support entrepreneurs and early-stage companies with innovative ideas.
It is a Scottish based angel group supported by investors from London and Scottland. The ultimate aim of them is to add expertise, experience, and money, alongside hands-on management support and a fresh strategic business plan. This in turn creates a compelling growth and value accelerator for SMEs.
Conclusion
The above-mentioned are the top leading 15 angel networks in and around the UK that extend great support to all early-stage companies with innovative ideas. Start your business with the support, the help of these Angel investors, and grow your business to the next level with high potential and experience.