Many people in the present day, feel delightful to startup a Business based on their hobbies, and be successful Entreperueners. As this is the case, one of the best and easiest markets to crack is the "Embroidery industry". This helps to enhance your creativity and innovative ideas in stitching with beautiful embroidery designs.
What is an Embroidery machine
"Embroidery machines" replace sewing machines with advanced features. These machines have no limits in designs and stitches. Embroidery machines are commercially used to create patterns in textile industries. Also in the Fashion industry, people use it to decorate garments and apparel. For many people, Embroidery is a hobby.
Two types of "Embroidery Machines" are

Hand embroidery

It lacks the automated features of advanced machines. It is used by beginners in tailoring.  Embroidery is done manually.
2. Machine Embroidery
It is mainly suitable for commercial purposes and also for experts. It is comprised of preprogrammed designs that can be selected by the user.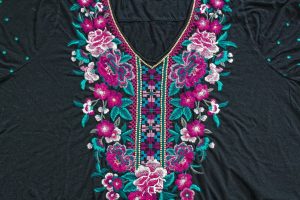 Factors to be considered when Choosing an Embroidery machine are,
Budget
Hoop size
Embroidery Designs
Stitch speed
Few Embroidery Machine models available to purchase in the UK, among which mentioned are the "top 10 best Embroidery machines",
Top rated 10 Embroidery Machines UK
1. Brother Innov-Is-F440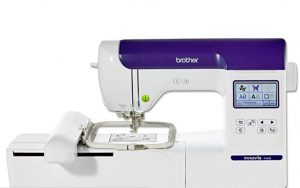 This is the most affordable Brother Innov-is-F440 machine with 5" x 7" Embroidery area, and has 138 embroidery designs and 11 fonts, with Color touch screen and uses a USB port for transferring designs. The speed of the machine is around 650 stitches per minute with more productivity. This machine is suitable for all levels from beginners to experienced users. It gives a professional look and nearly 140 inbuilt frame patterns are also available which makes work easier.
2. Brother PE800 Embroidery Machine
The Brother PE800 machine comes with nearly 138built in designs and 5" X 7" Embroidery area which is convenient for stitching. It comprises of 11 built-in functions and a USB port with a large color touchscreen. Brother PE800 is a perfect machine for monogramming and lettering. The specific feature of this machine is it enables users to store designs for future reference and lettering fonts in various languages.
3. Brother SE1900 Embroidery Machine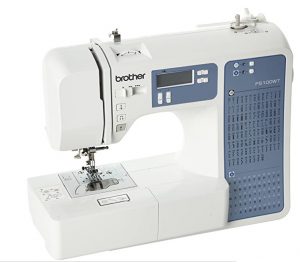 It is a multipurpose Brother SE1900 Embroidery machine (all in one model) with 240 stitches and 138 built-in designs. The LCD touchscreen is 3.2" and 5" x 7" Embroidery area with 38.5 pounds' weight. Many other features about this machine are it includes spring action zigzag foot, buttonhole foot, and button sewing foot when compared to other top machines. Good Machine which provides sufficient space for large designs. The machine is too expensive which all people cannot afford it.
4. Brother PE550D Embroidery Machine
This is one of the "best Embroidery machines" that suit the best earning for an unemployed home-based business. It is being designed with 125 built-in and 45 Disney designs that have various options and gives a choice for the users. The main Advantage of the Brother PE550D machine is that the designs are safe and easy to retrieve. It has a 4 by 4 Embroidery field that makes the stitcher feel more flexible and enough space for designing.
5. Brother PE770 Embroidery Machine
The  Brother PE770 machine has some advanced features like 1.4 by 2.7 screen, which allows the users to have a clear vision of the designs made. The speed of the machine is around 620 Speed per minute, which enhances the stitching speed i.e. more designs created in a single day. Easy threading and editing work completed very fast. This is a guaranteed machine to achieve your target of a day.
6. Singer Legacy SE300 Embroidery Machine
This again one of the "best Embroidery machines in the UK" Singer Legacy SE300 which is used for both sewing and Embroidery. It comprises of 250 inbuilt stitches and is designed with 800 Embroidery stitches per minute. It also possesses a different size of the "Embroidery hoop". It is the best choice for all types of users by which the users feel more convenient and have a good experience.
7. EverSewn Hero Computerized Sewing or Embroidery Machine
EverSEwn is considered to be the universal machine that covers all in one model. It is best suited for both sewing and embroidery. It is an affordable machine known for its versatility. Instead of buying one machine for sewing and the other for embroidery, it is best to go with this model. Easy to operate, Beautiful design and lightweight machine,40 built-in design. Excellent customer support.
8. Janome Memory Craft 500E
Janome Memory Craft 500E One of the "Most Popular Embroidery Machine available". The model includes 6 monogramming and 160 built-in designs with a USB port. The speed level is 860 per minute and controllable. Not more expensive (apply loan to purchase)than other machines very comfortable and easy to use for the users. This machine has a large LCD touchscreen which enhances the resize option and flip designs user comfort.
9. Brother SE600 Computerized Sewing and Embroidery Machine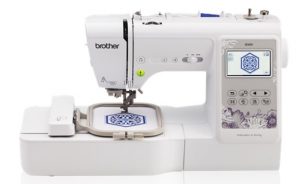 If you are looking for more surface area, then this machine Brother SE6000 would certainly suit you. It has a hundred plus built-in functions which are comparatively less compared to other machines. Users who are interested in crafting and decorative works can look into this. This supports more download options with the USB port in it.
10. Brother Innov-Is V3
Brother Innov-Is V3 is the enhanced version of Innov Is 800E's model where it comes with 224 extra designs and 17 fonts with speed level increase to 1050 stitches per minute. It is the fastest machine among the other Brother machine models. Has a large embroidery size, with an area of 11.8″ x 7.1″ (300mm x 180mm), with a hoop at that size, and a second smaller hoop of 100mm x 100mm.It also includes automatic thread wiper.
The above mentioned are the top and "Best Embroidery machines in Uk" that best suits for all business. Almost the features of all machines are the same but have different customer experiences based on the embroidery designs made perfectly with these machines. Now it's time to choose the best Machine for you. I wish you all Success.