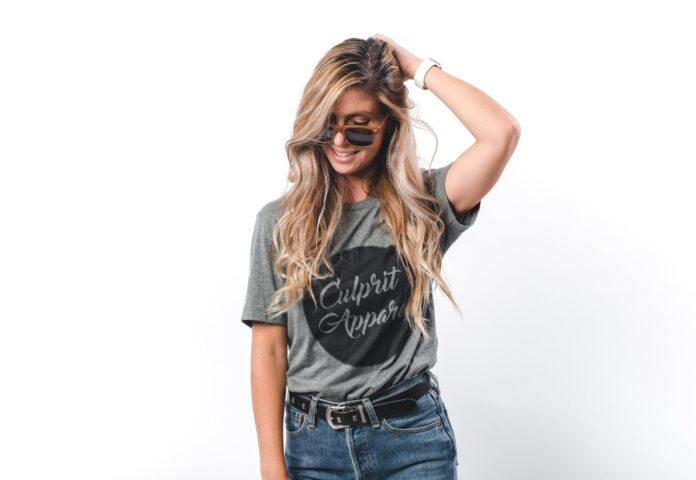 You might have a wish to look posh and elegant each time you step out but it doesn't necessarily mean that you have the money for it. You might be able to snag some expensive clothes, shoes and accessories with the help of discount codes in the form of coupons and vouchers etc where you can Save 20% w/ Never Fully Dressed Discount Code. But you need more than that to always shine on whatever occasion you show up.
Tips to Look Posh on a Budget
Below, you will see some effective tips to look posh and great even when you are on a strict budget. These tips will help you come off as stylish and gorgeous and you will not only look great but feel pretty great and confident too.
First of all, find your individual, unique style. Determine what kind of look you are aiming for. If you are determined about how you want to carry yourself and present yourself, you will encounter way less trouble with styling yourself.
Keep your nails medium-sized, clean and nicely filed. Dirty, chipped, cheap, or crooked looking nails leave a quite bad impression on the others. On the other hand, nicely managed nails can make you look classy. Also, try to stick more with the pastel shades of nail polish.
Find a classic pair of sunglasses that looks great on your face. You don't necessarily have to buy a designer pair of sunglasses. Just make sure it's classic and fits your face. A nice pair of sunglasses will add an element of coolness to your personality.
A wrist watch is such an accessory that goes with anything and everything. A classic and stylish looking wrist watch may be pricey but you should invest in it. Because you can wear and match it with multiple outfits and accessories.
Wear a diamond or pearl bracelet or studs. Now do not distress, they do not need to be real diamonds or pearls. They can be fakes that look quite close to real and they will give you a certain elegance all the same.
Have a signature scent that is distinct to you and you always wear it. People link that scent to you. It's better if you layer more than one perfume because that way you truly get an unusual fragrance all to yourself.
Try and wear neutral coloured clothes more. Monochromatic, pastels and classic clothes are convenient to style and match well with many other designs and patterns. These shades are also flattering and will suit anyone.
Keep your make-up within moderation. Do not wear dramatic, over the top make-up as that might make you look tacky or ridiculous. With the moderate, middle of the road face decorating, you will emit a significant kind of elegance that will impress others.
If you wear a loose outfit, you should wear a belt with it. Adding a belt will add more structure to your loosely fit outfit and make it look more stylish and modern. Without the belt's fashionable touch, the oversized outfit may look odd or borrowed.
If you go with a simple shirt and skinny jeans, you can make it more stylish just by tucking your shirt in. Tuck it in on one side and leave it outside from the other. This will make you appear cool and chic.
Wearing pointy shoes can give that extra edge to your look that you are trying to achieve. Fine shoes can be expensive so look out for good deals if you can get any through a coupon or voucher code. Be sure to try them on if you are buying pointy shoes because they tend to run small.
Have your hair nicely done and adopt a hairstyle that suits your face and personality. When your hair looks better, you can look chicer, polished and put together even with no make-up on.
Make sure your shoes match the bag or purse that you are carrying. Matching does not always mean in colour but it can be in material, pattern or design too. For instance, if you are wearing leather shoes, carry a leather bag to accompany you.
Save 20% on Orders w/ & Other Stories Discount Code.