In this Digital Era, people in the UK are involved in Work from home jobs, thrive to start-up small online businesses with minimum investment, and also enjoy online shopping from their comfort zone.
All these are possible with the safe and secure online transactions which are provided by a wide range of payment gateway providers in UK. Among many payment service providers, PayPal plays a vital role since started in the year of 1998.
It has achieved greater heights within a short span of time, nearly 244 million active accounts worldwide, and also the platform facilitates 17 million business transactions with a fairly transparent fee structure and "multi-service platform". Regardless of its growth, PayPal is far away from taking control of the industries.
But at certain situations, people go in search of PayPal alternatives for various reasons like, though your business is in the UK, your merchants(consumers) may reside in other countries who prefer other alternatives than PayPal to receive payments (actual Exchange rate), due to some RBI disputes in their country.
Few other reasons to go in search for best Alternatives of PayPal are,
Huge Volume of International Transfers
Digital products selling protection
Fewer fees for Chargeback
Faster turnaround for Withdrawn PayPal Funds (since it takes about 4 business days in PayPal)
Increase the hand-on customer rate
PayPal Freeze accounts for 6 months without prior intimation
Based on these, here listed out are the leading and obsolete PayPal alternatives that compete with all the features of PayPal and are Bitcoin-friendly and suits for the global economy. Also would be the best choice for your business and customers as the best dropshipping suppliers in UK are now providing multiple payment gateway options with the alternatives to paypal. The following are the good alternatives for PayPal in the UK for online payment.
10 Best Alternatives to PayPal in the UK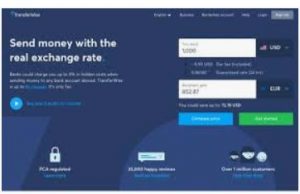 If you are looking for lots of international transfers and the best alternative for PayPal in UK, then here Transferwise, the smart and Cheapest way to send money internationally. Best suited for individuals and service-based businesses with a huge volume of international transactions. It provides a great solution for the "real" exchange rate without any hidden fees. If you send 1000 GBP, then the recipient gets 1,103.78 EUR. The base point where Transferwise proclaims PayPal is it provides low transaction fees and currency conversion charges.
Benefits:
No waiting, no stress, and no extra costs
A borderless account with a debit card
More than 40 currencies
Run payroll and batch payments
Invoice your customers with their own currency
Pricing:
0.26 GBP fixed fee
3.69 GBP (0.37) variable fee
Dwolla is one of the best alternatives to PayPal with a simple idea of moving money should be easy, fast, and affordable. It facilitates the movement of millions of dollars every day with low transaction costs. Their ultimate goal is to make users feel an incredibly complex process into a simpler and easier for a transaction with the White label API. It also automates your payments and allows you to send almost 5,000 payments with a single API.
Benefits
Easy to integrate and affordable pricing
Easy automation and perfect reliability
95 uptime &startup friendly
Hands-on customer success team
Sophisticated security
Pricing
basic plan –  Pay-as-you-go   $0/month
Scale plan – $2k/month
Enterprise plan -$10k/month 
Skrill is a well-known alternative for PayPal due to its currency conversion rates. It also offers prepaid MasterCard that works in millions of shops worldwide. They offer their services to millions of customers all over the world. No transfer fee would be collected when you send money to a bank account abroad. You can do all your transactions on your mobile with their app for iPhone and Android. They also facilitate users to open a free account.
Benefits
Convenience, Confidence and Instant payment
Exclusive offers and access your money 24/7 wherever you are
Leading risk solutions and anti-fraud technology
Pricing
International transfer – Free to send money to bank accounts
Domestic transfer – up to- 2%(within the same country)
Receive money – free
Skrill to Skrill pricing varies.
Bluesnap is one of the best PayPal alternatives due to its more powerful and all-in-one solution. Using Bluesnap is the better way to increase your sales revenue in business with reduced costs. It facilitates the users with more payment types. Intelligent payment which offers optimized conversions and chargeback and risk management along with the ability to process 100 global payments. Bluesnap also integrates the platform that you use already like Shopping cart, CRM, and ERP to breeze the implementation.
Benefits
Increase Revenue for business
Provide tools for business to scale at home and cross border
Robust analytics
Maximizes payment conversions
Networks extended worldwide
Pricing
First year-No maintenance fee
After one year- fee waived-if Transaction volume is greater than $2,500/month
Visa/MasterCard debit, $2% + .30 cents
Visa/MasterCard credit, 2.70% + .30 cents
Custom pricing will be known on request
Google is yet another alternative for PayPal in the UK, which is the best choice for a long term alternative for your online store. It is available for everyone Google Pay with their existing website, e-Commerce store, and more. It is fast and protects your payment information with multiple layers of security and make it easier for the user to send money from your comfort zone. Google Pay makes it easier to travel on the entire Transport for London network and take advantage of fare capping. No queues, no top-ups – all you need is your phone.
Benefits
Easy to integrate
Convenience and much faster
Encrypted and secured by google
Storage of loyalty cards
Pricing
Credit card fee:  2.9%
Debit card and bank transfer fee: zero
Withdrawal limit: 1-3 days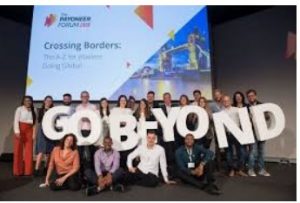 If you are looking for the best alternative for online business including freelancers or professionals, then Payoneer would be the better alternative to PayPal in the UK. Payoneer helps you to make payments quickly and also offers low-cost international calls. They are specialized in diverse markets and industries which support all business, not a matter of whether your site focuses on e-commerce, online advertising, or vacation rentals. It possesses nearly 4 million users in more than 200 countries making business payment very easy and withdrawal of funds worldwide.
Benefits
Fast, flexible and secure
Low-cost solutions
Integrates marketplaces and networks
Paid globally and easily
Provide solutions for risk management 
Pricing
Transaction fee:
 $2.99 for a local bank transfer and $15 for a USD SWIFT transfer.
Currency conversion: $4 or 1%
ProPay is the trusted Payment service provider and the best alternative for PayPal in the UK. ProPay also offers global disbursement and commission payment options. ProPay offers a Secure and economical payment solution for all organizations in a wider range from small, home-based entrepreneurships to multi-billion-dollar businesses requiring complex payment solutions. ProPay is an owned subsidiary of TSYS (NYSE: TSS) and is a leader in the payment industry.
Benefits
Versatility and flexibility
Easy Integration and SaaS Provider
ProPay's ProFac Express
Accounting and merchant funding
end-to-end payment security
Pricing
low processing fees of 2.69% + $0.30 per transaction.
If you are interested in accepting business payments using cryptocurrencies like bitcoin. Ethereum etc then Coinbase Merchants would be the right alternative to PayPal. It helps you save a huge amount of money and made payments very faster. It is easy to integrate with more sites like Shopify, WooCommerce, Opencart, Gravity forms, and osCommerce.
Benefits
No fees to accept cryptos
Globally accepted
Webhooks for charges
Hosted Checkout buttons
Worldremit
 Pricing
If the transaction amount is between $10 or less than equal to $25 then the fee is $1.49 | €1,49 | £1,49
If the transaction amount is between $25 or less than equal to $50 then the fee is $1.99 | €1,99 | £1,99
Payline is a flexible and friendly payment processing solution which is the best alternative for PayPal users to develop their business and make payments much faster. Provide Omni-channel solutions options for businesses across all industries and sizes from startups to suit all your individual needs. Allows you to customize your plan.
Benefits
Users to achieve greater potential
Flexible and user friendly
Offers industry-leading technology
Primarily focus on the bottom line
Ensures safe and secure payment
No risk, no upfront fee, and no cancellation fees
Pricing
Swiping in person- 0.2% – $0.10 per transaction /$10 per month
No credit cards- 0.3% – $0.20 per transaction /$20 per month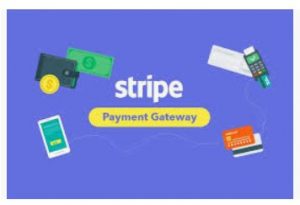 Stripe sets a new standard in online payment and acts as the best alternative for PayPal in the UK. It is the best software platform for those who run an internet business. Stripe handles billions of dollars every year and steps with forward-thinking in the business growth around the world. It is an on-demand marketplace, an e-commerce store, or a crowdfunding platform.
Benefits
Meticulously designed API
Faster and more flexible for users
Tools for internet commerce
World's most innovative technology
Pricing
EU cards: 1.4% plus 20p
Non EU cards: 2.9% plus 20p
1% plus 20p (minimum £5) or free.
To conclude, these are the top 10 best alternatives to PayPal in the UK. To be frank, it was very difficult to find the payment service providers that compete with the excellent features of PayPal. This is the compiled list of best payment service providers all over the world. Suppose I had missed out on any service provider let me know in the comments. Develop your online business and be the best competitor in all aspects.