Uk Female Entrepreneurship 
The number of women starting a business is increasing year by year from the 2008 downturn in the UK. Nearly about 1100 business are new business startups is set up every day in the UK. The Government of the UK offers different kinds of support for developing Women Entrepreneurs in various fields like market research, finance, etc. It said in one of the surveys that many women entrepreneurs in the UK find it difficult to raise funds that too especially during the pandemic. So in order to avoid all those grievances for women in business the UK government has rendered enormous support to overall aspects they expect.
In general, as a woman, they had to maintain a work-life balance and overcome many hurdles in their life personally and as well as in the business.
Barriers faced by Female Entrepreneur towards the growth of their business
Fund Raising
Raising Capital considered a major barrier for all female entrepreneurs. Most of the funding they get is from family loans, personal savings, credit cards, and home equity loans. That is not the case nowadays, everything has changed and many corporate investors, angel investors, venture capitalists, grants by the UK government is ready to assist the female entrepreneurs in their business growth.
Lack of Support
The business network is yet another barrier for the female entrepreneurs, where they struggle against the male-dominated working environment. Now the women have the capability of creating their own sub-networks, which considered more advantageous in the gender-biased community.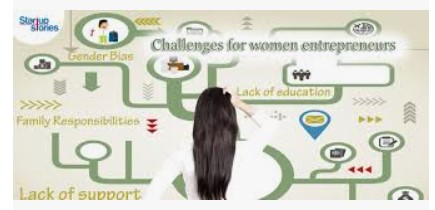 Access to Mentorship
Many female entrepreneurs lack in finding mentors and small business networking opportunities for their business. If there were, more mentors to guide them in all aspects entrepreneurs would feel more confident, work effectively, and feel stronger. However, this situation is also changing nowadays where many business networks started and are growing high by enhancing the key role of mentorship and exact networking opportunities for women.
The above-mentioned are few barriers that female entrepreneurs face in the growth of their business every day. The UK Government has taken measures to overcome these factors and support the female entrepreneur's business growth, which creates a great impact on the UK economy also.
In order to help the female entrepreneurs in their business and move on successively to the next higher levels, we had shared the collection of new community networks or business networks for women to support and encourage them to achieve their dreams and goals easily with these available resources.
Few suggestions to improve women Entrepreneurship
Successful training in business skills could empower the female entrepreneurship
Enhance personal empowerment skills
Innovative participation and problem-solving techniques
Initiating macroeconomic policies
Fund scheming options that help them to raise capital.
Based on the above suggestions currently in the UK there are many Business networks that support women in all the above-specified aspects to succeed in their business. Let us discuss the top leading business networking phenomenon.
Leading 10 Network Community in Business for female entrepreneurs 
1. Female entrepreneur Association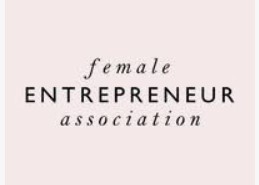 The Female Entrepreneurship Association is an online hub that inspires and empowers women all over the world. It offers many hosting features that include a 10-minute video every week, which gives tips for female entrepreneurs to succeed in the business. Online Masterclasses are also conducted and one of the popular free magazine "She Means Business" that turns your ideas into reality and help you to build a widely successful business. A weekly podcast "The She Means Business Show" an inspiration dose to succeed in your business. There are also membership site and member's club to help all the female entrepreneurs in all aspects as they expect.
2. We Are Tech Women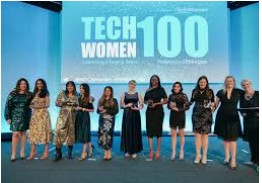 We are Tech Women founded in the year 2015, to help women working in technology and maximize their potential growth. They had worked nearly with 40 multi-sector corporate organizations to retain and develop their female tech talent. They also support initiatives that encourage young girls to pursue STEM careers. Moreover, the host's events and conferences as well as the Techwomen100Awards, which started in 2017 and running successfully.
They have all up-to-date podcasts new articles and books related to women's success in tech-oriented business. Now we can know that the tech industry is developing a lot with a 17% increase in the tech sector with the budding female entrepreneurs.
3. British Association of Women Entrepreneurs (BAWE)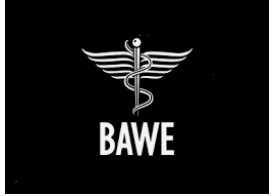 BAWE started in the year of 1945 and extends greater support to female entrepreneurs for a long time. It is a member of FCEM Femmes Chefs'd Enterprises Mondial, the largest organization for female entrepreneurs in the world, and is represented in 120 countries currently. The BAWE "Aspiration" program offers training and development opportunities for women and they can attend regional, national, and international conferences.
BAWE welcomes women who want to develop global brands with an exceptional group of members to achieve and as the pride of their organization.
4. Women Entrepreneurs UK
Women Entrepreneurs UK is a website exclusively for females who have the determination and aspiration to develop their own business. It provides advice and ideas to raise funds for your startup business and helps the women to overcome the challenges faced by them in business with expert advice. It has various categories where it has separate categories for women Business Grants and Business Loan for Women. Even a cultural section is available that highlights the issues faced by Asian and Black female entrepreneurs in specific.
Social networking or Social media channels also play a vital role here as if Facebook, Twitter, and MySpace are allowing women to connect and learn among each other.
5. She can, she did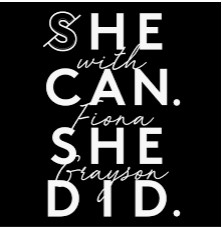 She can, she did is a website of a business network that put many inspirational stories or blog from other successful female entrepreneurs and especially the failure note from which other women entrepreneurs can correct their mistakes and succeed in their business easily. People can join in Midweek mingle and try connecting with other entrepreneurs and help each other.
6. Hatch Female Founders
Understand the challenges faced by female entrepreneurs and help them to overcome it. Moreover, by identifying the superpower within yourself, employ to grow your business at every stage successively. If you are a female entrepreneur and want to grow your business 10 times bigger in the next 10 years, then the female founder accelerator would be the perfect and best program to take your business to the next higher level. Some of the benefits are,
Expert-led session on core business areas like (operations, sales, Finance marketing, branding, leadership, and HR)
One to one technical support, business coaching, and expert counseling
You can also get access to a network and supportive community of female founders.
7. Blooming Founders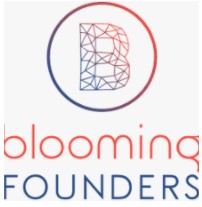 Blooming founders are small business networks with big Ambition to achieve in life. They help many female founders and diverse teams to succeed in their respective businesses. They are actually the content, media, and training company that helps the knowledge experts and content creators startups and build an audience and gain more clients and customers online. They strive hard to uncover the most practical and tactical insights from brilliant founders, investors, and industry experts.
Note: Due to pandemics all their program are held online, free of charge.
8. Women Mean Biz
Women Mean Biz is a serious and empowered women's business network that really delivers successful business results. They conduct more, valuable business and training sessions for women to develop their business. They are a business network with professionals and like-minded businesspersons to form relationships and collaborate with other businesses.
9. The Entrepreneurs Network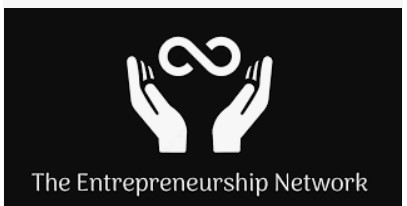 The Entrepreneurs Network is a business resource or network that is the first organization to draw attention to the equity-funding gap. They are the female founder Forum that comprises of UK's most successful female entrepreneurs. In partnership with Barclays, they encourage, support, and promote female entrepreneurship.  Regular events hosted to connect business owners with other corporate and policymakers.
10. Women in Business Network
The Women in Business Network is an organization for women to gain new business opportunities through a word of mouth. WIBN operates one profession per group policy to ensure that all the members of the group best targeted with each other to collaborate successively.
The major strength of women in business Networks is diversity and support to all types of business that can offer each other. Many franchising opportunities available for their continuous growth and network attract women to support their local business community and enhance their superpower in business.
Conclusion
There are many business networks available among which, the top 10-business network for female entrepreneurs in the UK listed out for the reader's reference. Hope it would be beneficial for the new business entrepreneurs.