As an outcome of rapid improvement in technology, work from home opportunities has been increased tremendously with ease of accessibility. Besides this technology development, in the current scenario where COVID-19 (pandemic disease) has made work from home a reality for many. There are more advantages to work from home and additionally has become more profitable nowadays.
Few reasons to list out, why people love "working from home" are,
Work at your own comfort zone
Flexible time schedule
Be your own Boss
People are more productive at home
Custom Environment
Control over money and Time
Moreover, many people are boredom of working in 9-5 daily routine work, where they feel more stressed and miss their loved ones. They seek a new approach to work, where comes the "Work from home jobs".
Here are the top 10 legitimate work at home jobs and also had mentioned a few reputed companies that offer work from home jobs.
1.Virtual Assistant
If you are creative and possess some administrative skills, then this job would suit you well. Today there are many businesses that run online, for which they hire virtual assistants who are independent contractors supporting multiple clients of various industries, with their administrative and technical services in popular demand. Working nature involves creating and distributing business documents, chat support, research, financial tasks, email management, social media management, proofreading, and other tasks.
Average earnings would be around $26,350 /year, which mainly depends on who you work for and the skills required for daily tasks. Check for virtual assistant jobs with top companies like Upwork.com and Zirtual.com.
2. Freelance writer

Freelance is one who "works online as a self-employed basis", who typically writes for more than one client and gets paid as per assignments. The Freelance writer mainly focuses on different types of content. There are freelancing online jobs like Freelance blogger, SEO writer, Content strategist, Freelance web content writer, Ghostwriter, Professional writer. This job would certainly give you a great experience and what actually needed here is ambition the ability to find unique content on the events that happens every day.
As a beginner, you could earn up to $150 per article and some experts earn nearly $1500 per article. To get hired, you just need to have a portfolio of your work or some writing samples along with your resume. Sites like Upwork.com, Freelancer.com, and media bistro has a large number of openings for freelance writers.
3.Teaching and Tutoring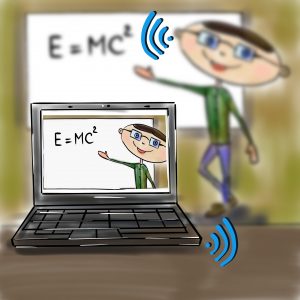 We really have to thank the technology rise, where the classroom teaching has changed over and taken a new face which can now fully be remote. If you have a great passion for teaching, then you can prefer online teaching /tutoring and Excel in your job. You can earn nearly $80 per hour. To apply for the same, you can visit Tutor.com, Tutorvista.com, etc.
4. Transcribing services
These transcription jobs are one of the best "work from home" jobs available that offer more flexibility but one should be also alert on scam jobs. Transcription services include transcribing audios like business recordings, webinars, interviews, phone conversations, and more.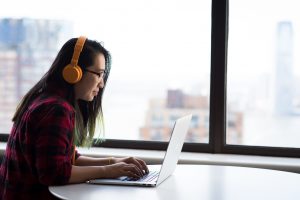 Get trained in a Transcription Certified Institute and start your career with no further delay based on your interest in it. The earning you make would be around $16 per hour and gradually increases based on your skills and performance. 
5.Translator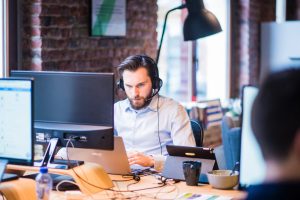 The most important requirement of a Translator that he/she should be well worse in at least 2 languages with a bachelor's degree. Many sectors that involve translators are Professional, Scientific, technical services, educational services, and hospitals. You can earn about $90 based on your skills and performance.
6. Web Developer
If an individual has creative thinking and has prior knowledge in Client-server side technologies, then obviously you can choose web developing jobs.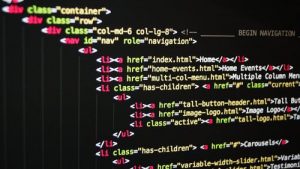 There are plenty of online courses available to learn and develop yourself. Similarly, there is a need for more web developers to design websites based on their own business needs. Earnings would be nearly $130 on average. With more creative skills you can earn more.
7. Blogger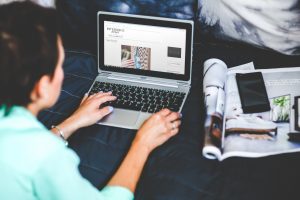 Blogging would be more flexible and portable which is the best option for people who opt to be lifestyle entrepreneurs. It is generally termed as a  journal or informational website displaying content in the reverse chronological order, with the recent posts first. It is being a great opportunity for all aged people. Some bloggers earn money by affiliate marketing, sponsored posts, etc.
 8. Search Engine Optimizer
Evaluation is the process of analyzing the search engine results and providing feedback on content structure, relevancy, accuracy, and completeness. SEE is the human checker of a system of complex algorithms. They are hired as contractors and will be working on a few projects for a period of time. 
9. Call Centers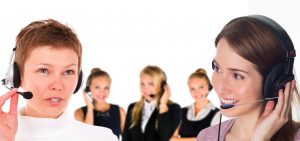 Many Business organizations are in need of workers who can attend phone calls 24/7 and assist customers to process orders or deals in returns. The call center is a powerful tool to transform the success of a brand in today's digitized world by satisfying customer expectations through call responses. It is more significant and implies a great growth opportunity. you can earn on average $33 per year by "working at your own convenience".
10. Social Media Manager
As t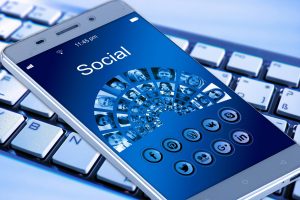 he day to day needs increases there are more opportunities available in social media. Online Jobs in social media include content marketing, strategical, and community development even sometimes account management, creating and scheduling posts, and evaluating content. This helps you to earn nearly $50,473 per year.
Also, at this juncture, one should be aware of the scam online jobs and fraudulent activities involved in Work from home jobs. As I mentioned earlier there is plenty of work from home jobs available among which one should choose the genuine jobs that suit them and check for scam jobs before stepping forward.
The above mentioned are, just the outline of the top 10 legitimate work from home jobs as an overall view, where there are "thousands of online jobs available to work form your own convenience".