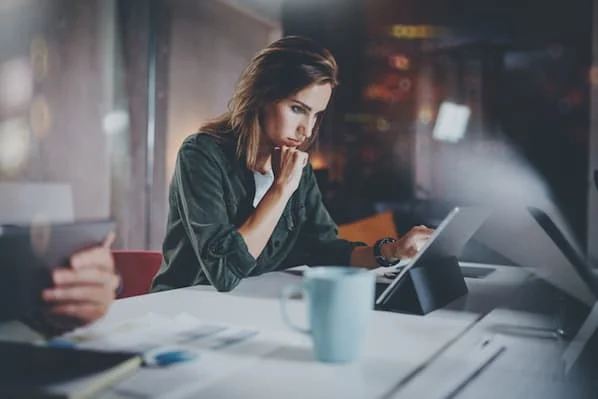 Entrepreneur, lot of people awaiting to join this designation. After 2020 lockdown, which is totally unexpected event changed lives of many and most of them in a negative way. Offline Businesses got stuck as they were not allowed to function and at the same time some got good business through online.
Post Lockdown situation clearly shown the importance of bringing business online and at the same time so many lost their job as well. With and without further options, few started their own business during the pandemic. Lockdown restrictions gave them enough breathing time.
UK's Successful Entrepreneur Blogs & Websites
There are top entrepreneurs in UK who is much impressive in their business and they have shared their knowledge as guides and blogs which helped many. Here we have organized and listed "top UK entrepreneur blogs and websites" that could help you in a positive way for a successful business in 2021.
Top 10 UK Entrepreneur Blogs and Websites
1. Just Entrepreneur
Just Entrepreneur is a media and content marketing platform where they give tips and guides the businessmen to market the products of small entrepreneurs in skilled and proficient way.
They are rendering their service from Jan 2015 in London. Nadine Sandcroft is the founder and director of Just Entrepreneurs.
2. Centre for Entrepreneurs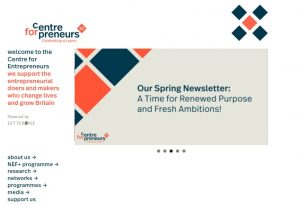 Centre for Entrepreneurs are the entrepreneurial doers and makers who change lives and growth of Britain. They also mention it as the new home of CFE (Centre for Entrepreneurs) and NEF.
They are the UK's most leading entrepreneurship foundation and they quote it as "We work to make the country more entrepreneurial". It shows the love and support that they provide to be the UK's best Entrepreneur Blog.
3. Under30CEO

Under30CEO is a multiple Blog authors, where they specialize the owners in the growth and profitability of the business. Their aim is to guide the entrepreneurs to work smarter than harder. Under30CEO covers up topics like strategies that small companies can emulate ,regulations in the start of their career.
They give a formal mentoring program which provides a suitable environment for employee development as it allows them to gain essential skills and receive valuable insights from seasoned co-workers.
4. Forbes

Forbes is a powerhouse of business advice. Beginners having any query, Forbes is sure to have an answer. Forbes is a combination of contributors and Forbes staffs.
They have designed their teaching method in the way that the novel small entrepreneurs to the leading businessmen have different subjects relating to their platform. Forbes efficiency of learning has been proven for decades and they provide many tips and guidelines for the entrepreneurs such as how to built a loyal following for your brand?, how to optimize your brain to improve focus and productivity? ,how to hire your organization future stars? etc.
5. For Entrepreneurs
For Entrepreneurs is established by David Skok, General partner of matrix partner. This blog helps the beginners to know about the sales and also provide sales marketing information and guide them technically. Once you've covered business basics, like 'What is a Sales Funnel', this blog is the perfect next step to look at some of the key tools and how to use them.
Mostly SME owners, marketing managers can utilize this blog rather than budding entrepreneurs, because this helps in optimizing your funnel by getting inside your buyers head.
6. She Owns It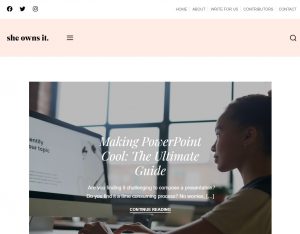 She Owns It is a multiple women blog authors , where they help and brings out women entrepreneurs to start a business.
They also have an aim in constructing online marketing community. Women entrepreneurs is a participation of women views, where they teach other females in taking their personal life as an example.
7. Entrepreneurs Hub
Entrepreneurs Hub is a UK start up blog, it provides efficient guidelines and expert advice to the owners.
EH also helps the shareholders to maximize the value of their business. It was established on April 2015 in United Kingdom.
They excel in monitoring the importance for recruiting skills for growth, deal making, how to grow and sell a business, how to buy a business, other services to support business owners and newly added Covid-19 government support service.
8. Project Resource
Project Resource is a team of bloggers provide business solutions in directing and guiding the employers or employees.
They render services in construction, civil engineers and infrastructure industries but they provide guidelines to many businesses as well.
Project Resource favors in recruitment solutions, managed service provider, payroll solutions, employer advice, construction line etc.
9. Business Matters
Business Matters is the leading UK's business magazine. They provide news of in and around UK business sectors. They render advices for small businesses and startups in UK.
The categories of guidelines are financial advice for owners and managers of small and medium sized business SMEs in the UK all your tax, borrowing and administration advice.
Contracts, Human Resources HR, Employment and legal advice for owners and managers of  small and medium sized business owners.
Advice on growing your small and medium sized business in UK. Hiring and managing staff and finance plus marketing all on one website.
Technology from computer hardware, computer software, SAAS, VOIP, cloud computing, smartphones to help small and medium sized businesses grow.
10. Startups.co.uk
Startups is a multiple blog authors where they provide business ideas and help small business owners in identifying the nature of the business. It covers range of topics like funding to franchising.
Startups.co.uk especially gives idea and helps the beginners to start up a business like, what kind of business to start and how to deal it successfully.
Financially they help us in educating about the investment and capital contribution for the  business. Covering everything from borrowing loans to crowdfunding to accounting.
Technically they render reviews and help in guiding every business to select the right mix of hardware and software.