Today many are interested in starting an online business with various resources available. A website of your own is the must for the business you run which supports and enhances your business to the next level aspects. Therefore, to design the website nowadays there are tons of themes or Add-ons called plugins from WordPress free resources, which helps you to design your site in just minutes that make more attractive and user friendly with various customization options of the plugins, based on your business requirement.
Creating your website with the plugins that increase the speed of your website is more important when you launch your website as a beginner or professional. So here, we discuss various plugins and their functionalities in improving the site speed.
Loading speed is very much essential to your site's success. Usage of the plugins gives you extremely high traffic sites, for image-heavy sites and every requirement would be satisfied which in turn improves your success rate.
Top Speed Inducing WordPress Plugins
If you were looking for all in one plugin to enhance the speed of your website then WP Rocket would be the best choice and well worth exploring speed optimization for your site. Moreover, it is more user friendly and retains the performance as such by increasing the speed. It would be greater support for your site. It is an easy setup and installation process. You will be able to host google analytics locally and optimize google fonts. Some of the key features of WP Rocket are,
 Key Features
Page Caching
Database optimization
CDN Integration
Easy Google Analytics integration
Version Rollback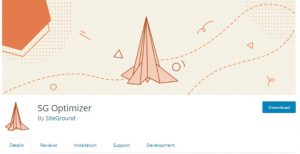 SG optimizer is the best WordPress plugin for speed optimization of your site, which is designed to link WordPress with Site Ground performance services. This plugin uses server-side caching techniques and binaries, which would be much faster and efficient than other file-based caching plugins. It also helps the users to compress new and existing images based on the page requirement.
Key Features
Minify and combine HTML, CSS, and JS
Prefetch External Domains
PHP version selection
Optimize Google Fonts
There are few features that SG optimizer lacks they are hosting fonts and analytics locally, Bloat removal, and CDN URL.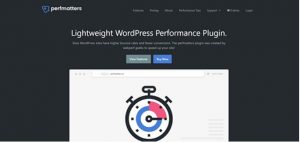 Perfmatters is the best WordPress plugin for bloat removal and it focuses more on the speed optimization of the website. Using this plugin, you will be able to disable self-pingbacks and the WordPress heartbeat API. It includes a script manager, which helps in disabling plugin on specific content. This plugin helps the users to reduce page sizes and make them load faster by selectively disabling the plugins.
Key features
Rest API control
The plugin that slows down your site is disabled
Advanced performance-boosting functionality supported
Lightweight plugin
Able to work with existing caching plugins 

WP Fastest cache is the plugin that mainly focuses on caching. This plugin is user friendly with lots of features available in it. WP's fastest cache plugin is installed by nearly 200,000 people all around the world and had received great reviews. By using this plugin, you will be able to set the expiration date for all posts/pages. Moreover, the premium version is available with extra features.
Key features
CDN Integration
SSL support
Cloud fare support
Enable or Disable cache options for all mobile devices
Cache timeout for specific pages
Minify HTML and CSS

W3 Total Cache is yet another speed-enhancing plugin with its huge array of options and various caching methods. It is best suited for advanced users due to its vast features and options. It improves SEO and the user experience of the site by increasing the performance of the website. It is the only web host agnostic web performance optimization framework. Using this site, you will experience improved conversion rates as well as the site performance, which reflects an increase in the ranking of your site.
Key features
Support accelerated mobile pages
Compatible with shared hosting and virtual server
Support SSL
Caching of CSS and JavaScript memory
Transparent CDN

WP Super Minify is the most popular and in-demand plugin to speed up page loads. This plugin combine and caches inline JavaScript and CSS files. The ultimate idea of implementing this plugin is to combine all files and compressed which helps to reduce website loading time easily. The user can also disable the compression of JavaScript or CSS files in case of any conflicts.
Key Features
Minifies CSS.JavaScript and HTML files
User Friendly and Transparent
Disable compression option is also available
SEO Optimized

7. CDN Enabler
CDN Content Delivery Network is one of the best plugins to boost up the speed of your website. When used CDN enabler this would certainly accelerate your content around the globe and it is the network of distributed edge servers. KeyCDN supports it. It does not work with cloud fare that requires name changes but it works well with stackpath, KeyCDN, and other CDN's that provide CDN URL.
Key Features
Scalability, reliability, and performance
Enable or disable HTTP connections and CDN relative paths
Included directories
Exclusions Defined
If you were looking to add AMP (Accelerated mobile pages) to WordPress then this plugin would be the best choice. It comes up with more customization options but one of the main disadvantage of using AMP is it strips out your design elements. It may sometime decrease the mobile conversion rates also.so make a complete research on it, see how well it suits your design, and then go for it.
Key Features
MEWE Social network support
Advanced WooCommerce support
Contact form 7 support
GDPR compliance
Compatibility with YOAST, SEO
Using this plugin you will be able to keep track of your site better with history graphs and it helps you to get a before snapshot of your WP Performance. It helps to monitor your load times, page speed, and Yslow scores and generates the report form the same, which will be sent directly to your dashboard through email alerts.
Key Features
The analysis is done from your dashboard
Scheduled report on a monthly, weekly, or daily basis
User Friendly
SEO optimized
It is one of the best plugin available from WordPress with an all-in-one plugin. It helps the users to clean the database, compress images, and cache your site. The caching of your website by this plugin helps the site to, load faster and work effectively. Combine and minify CSS and JavaScript. It is more flexible and has easy control.
Key Features
Supports Multisite
Deleting unused images
Sophisticated scheduling
Graphical user interface
Advanced Cache exclusion rules
Hence, the above-mentioned are the popular and powerful plugin available to enhance the speed of the website, have extremely high traffic site, which in turn increases your conversion or revenue and improve the visitor experience.