Many people in the UK plan to start a small online business or buy and sell online, then payment gateway in the UK plays a vital role in online transactions. Besides these, the providers have become a part of our day-to-day life. While dealing with e-commerce platforms worldwide offers the facility to integrate with payment gateway and it is the underlying feature of payments made online. Now you would have understood the importance of a payment gateway and for all your transactions it is enough if you have a proper internet connection.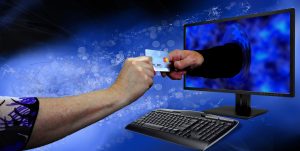 But one would have many questions like what exactly is a payment gateway? Is it necessary to have payment gateway integration with your business? whether it safe to proceed with these transactions? Hope this article would answer all your questions and give you the top list of UK Payment Gateway in 2020.
What is the Payment Gateway?
A payment gateway is a secure way of transaction for your customers, that allows you to enter their payment information of your credit card and debit card details on the website. It ensures security by encrypting(SSL) all bank details provided by the user. There are various steps involved in the typical payment gateway working.
Here are some of the important conditions to be checked before choosing a payment gateway. Failure of which leads to severe effects and even mutilate your business.
Few factors to be considered in a Payment Gateway Transactions
Check whether they use proper PCI DSS Compliance level
A payment gateway is just a software program, which should be integrated with other programs to run your website during transactions.
Availability & Reliability
This is the key component of a website. Suppose your gateway is down, then it means your business is down. The websites should be working 24/7 as e-commerce sites.
Adequate standard of Fraud detection
The best payment gateway providers always work with their merchants to find the right level of fraud detection which is highly important.
Payment options and Currencies accepted
Though your business is based in the UK, you may have customers from other countries too so your payment gateway should accept multiple currencies and also handle both credit and debit card transactions.
Nowadays there are many providers who give the real-time report as a part of their package which helps you to determine, identify, and eliminate the problems very easily.
Benefits of Payment Gateway
Enhancing quicker and easy payment offerings of the business
Increase the potential of more business sales
Highly improves customer experience like (White label wallet, Fraud Screening tools)
Helps you Focus on business areas needed than other aspects.
Secure payments by proper authentication of both parties from the bank.
Millions of users use it at the same time
Buy and sell goods and services at any time
Best Payment Gateway UK
With the aim to help you save money and find the best fit for your business, among the wide range of providers available with different pricing options,

here are listed out the leading Payment Gateway list in 2020 which would certainly help you in all aspects of your business.
Worldpay is considered as the global leader in payment processing who provide the complete online payments platform based in the UK with the facility to take payments directly from your website or app. The API developed by Worldpay helps the users to create bespoke checkout forms that can be activated and ready to take payments within 24 hours. Easier to integrate and use. It is also the market-leading gateway trusted by millions of businesses from start-ups to best eCommerce brands. Several payment services are made easier for both online and in-store channels. Moreover, in the year 2018, it was deemed as the top acquirer by purchase transactions in the US and later by FIS in 2019.
Payment Gateway
Merits
Price
Worldpay
Ultra-secure Payments
Pay as you go – 2.75%+ £0.20
Flexible Price plans
Pay by link (save time)
Pay monthly – £19.95
All major cards accepted.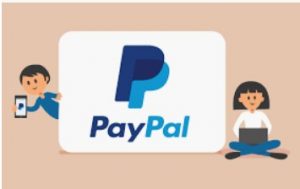 PayPal is committed to democratizing financial services and empowering businesses to thrive in the global economy. It is one of the best digital payments platforms that has nearly 277 million account holders to connect and transact in new and powerful ways either using mobile devices or apps. It also enables customers to receive money in 100 different currencies, take funds in 56 currencies, and hold the balance in their PayPal account in 25 currencies.
Payment Gateway
Merits
Price
PayPal
Easy to use
Standard Uk transaction fee: 2.9% + $0.30
Very fast and secure transaction
More Flexible
Fees for payments received from other PayPal accounts: 4.9% + £0.30
Transactions are done with nearly 100 currencies.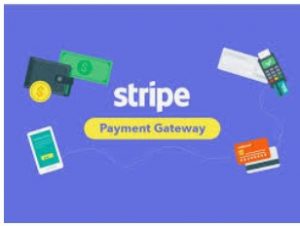 Stripe is one of the most popular full-service payment gateway providers. It is a technology company that builds economic infrastructure and flexible tools for e-commerce of all types of business from start-up to branded companies for their payments and management of business online. Stripe nearly helps millions of business in 100+ countries and easily support multi-party payments and get sellers paid in 25 countries. They also reduce payment declines with stripe recovery tools.
Payment Gateway
Merits
Price
Stripe
Super speedy
EU cards: 1.4% plus 20p
Powerful and Robust
Live sales reporting
Non EU cards: 2.9% plus 20p
Safe and user friendly
Recurrent payment option
1% plus 20p (minimum £5) or free.
Clear pricing with no hidden fees
Amazon Pay is again one of the Best Payment gateway UK which helps many online businesses and captures more customers. It is said that Amazon Pay is a critical piece of the online growth Strategy. For nearly hundreds of millions of customers around the globe, it has made the payment for products and services very simple with its available Amazon accounts. One disadvantage is that the gateway helps Amazon strengthen its brand where the e-commerce merchants have to compete against.
Payment Gateway
Merits
Price
Amazon Pay
Inspire Confidence
EU cards: Processing fee: varies depending upon the monthly payment volume if less than 1,500 then 3.4% and more than 55,000 it is 1.4%.1.4% plus 20p
Eliminate Checkout barriers
Offer voice shipping
Trusted Brand
Sales Boosting
Authorization fee(GBP): 0.20
Custom-fit
WePay is a payment service provider that helps businesses get paid easily in the software and apps in their day to day life. In the year of 2017, it was acquired by JPMorgan Chase. WePay is well known for its API which helps platforms support and monetize payments. In the year of 2011, it was collaborated with the Crowdfunding platform GoFundMe to develop better UX via progressive onboarding and embedded checkout. Also enables peer-to-peer to embedding payments in third-party software platforms.
Payment Gateway
Merits
Price
WePay
Intelligent Risk Engine (Prevent Merchant fraud)
2.9% + $0.30 for each transaction
White label API
mPOS (support in-person payment)
ACH: 1% + $0.30
Link, Clear, Core Products
Shopify is the leading all-in-one e-commerce platform to start, run, and grow your business with about 800,000 online stores, offices around the globe, $63 billion worth of sales with 3000 employees. Shopify allows you to launch and manage your online store easily, also supports crucial aspects like opening additional channels like (Amazon, eBay) by offering customer support tools, and also overcomes technical hassles.
Payment Gateway
Merits
Price
Shopify
Free 14-day trial
Transaction charge: 2.2% plus 20p (with the basic package), 1.6% plus 20p (with the advanced package)
Full e-commerce package
Affordable prices
If Shopify not used then 2%(basic) ,0.5% (advanced)
Abandoned cart scrutinize
100 customizable theme
Monthly charges: £23 (basic),£234 (advanced)
Sage Pay is the best-rated Payment service provider in the UK among many available that offers a wide range of payment processing solutions for all the online and offline businesses. It also offers Sage has 13,000 employees and serves over three million customers in 23 countries. Sage has won many awards for its excellence in service few to be noted is Sage Pay Awarded Best SME-targeted Campaign for the campaign Changing the Conversation on Payment Gateways. In the year 2019, it has won Innovation awards for cloud innovation.
Payment Gateway
Merits
Price
Sage Pay
Flexible
Sage pay flex: £20.90,
Supportive and customizable
Fast, protective, and analytical
Credit Card of 2.09% Debit Card of 0.74%
Trusted brand and simple checkouts
Support calls at 2p per minute
Ingenico is the global e-commerce payment platform which supports all business from small, medium, and large retailers and makes Omnichannel payments for all very simple and faster by removing boundaries between online mobile and offline. Ingenico also ensures that your business is fully integrated with a payment system that links the payment platform, your services, and POS solutions.
Payment Gateway
Merits
Price
Ingenico
Simple, scalable, and reliable
Swiped rate: 1.00% – 4.99%
Reduce complexity and optimized conversion
Omnichannel solutions
Payment gateway fee-Undisclosed
Increased operational efficiency
Leading payment acceptance rates
Braintree is the Global payment service provider that provides e-commerce tools that need to build a business and accept payments and also enables eCommerce for its users. Merchants in more than 45 countries can access it at the same time and deal with more than 130 currencies. It is one of the simplest payment methods across any device. In the year 2019, they had launched In-store payments and started helping virtual storefronts. Similarly, they had launched many events even in the previous years and had become a leading provider around the globe. It has secured the world's largest digital merchants like Uber, Airbnb.
Payment Gateway
Merits
Price
Braintree
Drive conversion
Standard price: of 2.9% + $. 30 per card or digital wallet transaction that include all features and unlimited access
Increase efficiency
Expand your reach
Help mitigate risk
Innovative concepts and simple process
No monthly charges
Infinite passion for payments
Pay for what you use
SDK with multiple features
No transaction fee.
Adyen is one of the e-commerce payment platforms that offer e-commerce companies a platform that controls risk management, front-end processing. It is a full-stack gateway and has a link with prominent merchants like Microsoft and Spotify as clients as of Braintree. Adyen is a single platform that supports 250 local payment methods among 200 countries.
Payment Gateway
Merits
Price
Adyen
Multiple bank accounts and currencies
No setup fee
One platform accepts every payment
Visa + MasterCard: 0.90% – 1.10% + €0.10
Extremely competitive
Amex: 3.95% + €0.10
Flexible and faster payment
SEPA Direct Debit: €0.25 + €0.10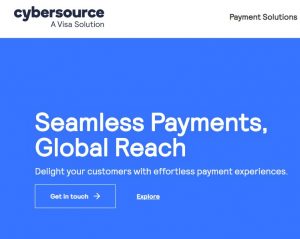 Cybersource is considered to be the top service provider since it offers solutions for fraud and security risk management. In the year of 2007, it was acquired by Authorize.net and then later by visa in 2010. It supports the credit card processing system across, 450,000 businesses around the world.
Payment Gateway
Merits
Price
Cybersource
Customer-friendly
Fees not disclosed
Automated fraud protection
24/7 integration support
Innovate and scale
Streamlined checkout
PCI DSS Compliance
Cross Channel payments
Alipay was launched as the payment platform by Alibaba and now it prospers as an Eastern payments player. It is one of the leading online and mobile payments with 1,000,000,000 users around the globe. It also provides 100% reimbursement for unauthorized transactions, quick response time, and 90 days' payment protection.
Payment Gateway
Merits
Price
Alipay
Privacy Protection
All internal transactions are free
Real-time monitoring
External transactions: Withdrawal of more than RMBY20,000 (US$2,897) then a transaction fee of 0.1% is deducted. 0.55% is charged for merchants for every purchase.
World-class payment security
Faster and easier Payments made
Very secure transactions

Square eCommerce platform that builds tools to empower and enrich people in the global economy. With a white card reader, it accepts chip cards and NFC payments. It supports people of all sizes of businesses to start, run, and grow their businesses.
Payment Gateway
Merits
Price
Square
Easy and secure payments
Reader Price: £19, Buy it here.
Flexible
Transaction fees: Flat 1.75% for Chip & Pin
User friendly
Make Payments instantly
Contactless Payments Flat 2.5% for online
Tools to accept all transactions
Card reader
Set-up cost: £0
In this digital world, Payoneer is one of the many payment gateway providers available in the UK which enables millions of businesses and professionals around 200 countries all over the world and integrates each other to grow globally across the border of payments platform. In the year of 2019, it was acquired by optile by which it expands into merchant services. One world, one platform, and endless opportunity.
Payment Gateway
Merits
Price
Payoneer
Fast, flexible, and secure
Transaction fee: $2.99 for a local bank transfer and $15 for a USD SWIFT transfer.
Low-cost solutions
Integrates marketplaces and networks
Paid globally and easily
Currency conversion: $4 or 1%
Provide solutions for risk management
2checkout is the leading all-in-one monetization platform that permits the business to expand internationally within a short span of time. It supports all businesses by simplifying the back-end complexities that are created by modern digital eCommerce. It also optimizes recurring revenue across the channels. It is a trusted brand with 50,000 merchants and transactions over 196 countries all over the world with 8 payment methods, 26 currencies, and 15 languages.
Payment Gateway
Merits
Price
2checkout
Global payments
Standard UK Fee: 2.4%+ 30
Hosted checkout
API Payment
Cross border Fee: 1.5%
Online shopping carts
Recurring billing
Chargebacks: $25
Easy to start
Complete range of online payments
Currency conversion: 2-3%
Hence the above mentioned are the full details of Leading Payment Gateway in the UK and some of the benefits and factors to be considered while transacting in online business. Choose the best payment gateway that suits you well based on pricing and lead a successful online business.