If a student gets an opportunity to go abroad and study, then he or she should never leave that opportunity because the student will not only get to study over there only, but he will also learn diversity of things. He or she will learn the new culture of that country, the people, the traditions, the customs, the languages they speak.
Many students in all over the world are also looking for different writing services such as assignment help and write my essay help, in order to complete their writing tasks in efficient manner.
In this scenario, it is becoming a trend that students migrate from one country to another for higher studies. The students mostly go to Canada, Australia, America.
let's see what things students experience when they move to a new country like Australia as a student.
1.Student culture – Firstly, the students come to know about the student culture prevailing in the country. Generally, large number of students from countries worldwide come to Australia for further studies. Most of the students studying in Australia are studying under Vocational Education and English Language Intensive Courses for Overseas Students. The students enjoy various outdoor places in Australia like beaches and pools in their holidays. The students also enjoy site-seeing and night parties and events.
2. Manners and conduct – The students who come to study in Australia learns civic sense and how to behave socially. Australian are sophisticated and direct in their way of conduct. They are straightforward and have good mentality. There is freedom to speech, sexuality and the religion. They easily mix with other people are friendly. So, the students will learn these values when they will migrate to Australia.
3. Food culture and Cuisines – Mostly, the people in Australia loves to eat meat, shrimps and prawns, cocktail food along with sausages. The food culture of Australia is also greatly influenced by the Britishers, so also rely on eating sandwiches and smoothies. As it has proximity to Asia, so the students will find people eating meat pies and lemon coriander soup too.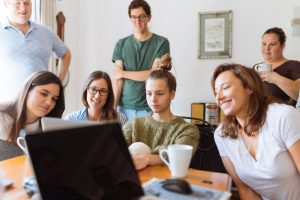 4. Accommodation for residence – The students who migrate to Australia buy rentals and apartments for their stay in the new country. Also, the students rely on homestays too. Homestays means staying in any of the Australian Family for which they must pay rent costing from 100 $ to 300 per week. If the students will opt for hostel residence, they will have to about 90$ per week. For single rentals, $ 250 is the normal rate and 140$ if the students are sharing the rental accommodation with any other student.
5. Educational and other expenses – The students are told about the living expenses that they will have to bear when they will move to a new country. Generally, the students have to keep in bank $6000 to $7000 dollars so that they may not encounter any problem in future when they will be pursuing their studies in a novice country and the educational cost varies with the type, of course, the student opt. The expense for grocery starts from 60 $ and so on, other utilities $60 to $100 and transportation costs are about 20$ to 50$. These are all weekly expenses.
6. Recreational expenses – The students also want relaxation from their daily hectic schedules like if the students want to enjoy leisure activities like if they want to go for an outdoor restaurant meal, they might have to spend about 18$ to 20$. If the students want to buy a beer, it normal and reasonable cost for buying it is $7. If the students want to go for any movie, they might have to spend about 18 $.
7. Work in Australia – The students who migrate to Australia for study purpose, they also do jobs and labor work first because they must manage their study-related expenses and other expenses. They normally do 20-hour work per week, and it generally increase to 40 hours per week when they get holidays from their course work. The students who migrate to a new country prior 90 days before commencement of their course. These rules are not applicable if the work is compulsory as part of their work.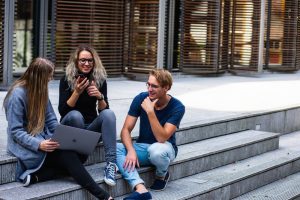 8. Variety of languages –The most exciting skill one can learn when a student moves to another nation like Australia is the new language. The national language of Australia is English. But it has been seen 21% of the Australian do not speak English in their homes. They speak indigenous languages. The most common Australian languages spoken by Australian people are Mandarin, Arabic, Vietnamese, Italian, Cantonese. The student learns to speak these languages.
9. Music and Art – The students can enjoy different music forms like Western, traditional. Indigenous music plays a vital role in the Australian music. The famous music here is rock, hip hop, pop, classical. There are several music bands played at weekends by the music artists over here which are enjoyed by the wide number of students in Australia.