Every Businessman would like to lead top in the Business market regardless of the business type. In order to achieve this one should know your competitors and not only that strive hard to attain your goal. One of the best and foremost ideas is branding your products which would help you to have a great reach in your business. Always "label designing" plays a vital role when we come across the term Branding that deals with promoting your business. Since the label decides whether the product is picked up by the customer or the competitor with its distinguishing feature that showcases the product unique from the rest.
Before designing the label one should ensure certain Client requirements,
Company logo
Every business should have a logo.it is a pre-requisite for all businesses.
Product detail
The complete description must be known in advance like what the product is all about and who buys it and many more.
Packaging type
This helps you to create the label front or back or the label should be round. For e.g. (beer bottle).
Guideline for Branding
This is a specific factor, which few may not consider.
Choice of Label
This mainly speaks about the look and feel of the label, colors, and shapes which makes the label more attractive.
It is always better to consult with the client and have a clear idea prior to the designing and printing phase.
Structure of Label design
The product label must be with these 3 important components namely Trim line (where the printer cuts the label design), breed area (anything beyond the trim line), and safety line (Contents of label design suits well here). Moreover, a perfect label design should also include some key factors like Company details, Company logo, Product Name, Product Image, and Barcode.
The above mentioned were few tips and tricks to design a label with exact client requirement so that your product competes well in the market and stay back for a long time in the customer's mind.
Top 10 Label Designing and Printing Software Platform
The next is the "label designing printing software platform" which requires wider research on all software available in the market and chooses the best for label design.
If you are mainly focused on creating products and do not have much knowledge on label designing, then this article would, of course, help you to choose one among the "Top 10 label designing printing software platforms" available and print labels on your product with Professional look that grabs the attention of the customer.
You can choose the free label designing software based on the features and tools varying from each and get benefitted in your business. There is software that is to be paid in which users feel compatible with designs.
1. Adobe Spark
Whenever it comes to graphic design it is better to choose the Adobe product because it would be easier and known for its specialization. More specifically if you want to design a logo for the label this would be the best choice. It is a branded and advertised tool for non-designers since most of the features are made automatic and you could make try by yourself(DIY). The usage is extremely easy and you could find more number of templates, it is an intuitive UI and also integrated with Adobe fonts and Adobe stock subscription.
Features
Enhances your creativity
Used to program Illustrator, Photoshop and InDesign offer vector creation, photo editing page layout features.
Best suited for commercial use
Create your own label designing
2. Disketch Disk Label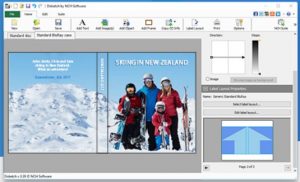 Disketch Disk Label comes from NCH, which is the best suited and efficient program for creating and designing labels. This is also easy to use and allows you to choose from the provided templates and personalize with your photos and artwork. It allows you to print on sticky labels or directly on printable discs.
Features
Images and text on labels are easy to arrange and format
Various text styles are available
Easy to place text and images on layers
Manual adjustment of printing position even just before printing in a pretty cool manner.
If no printer, you can easily export the file and send it to print at shops or anywhere based on your convenience.
3. Canva
Canva is the best choice of a beginner with limited features but you will not feel restricted in design due to lack of resources. It is very simple in design with thousands of templates. It is very user friendly and if suppose the user needs more and high-quality designs you will have to pay for and get it. Helpful to create simple/casual logos, like the products we see in the advertisement on Facebook and Twitter. Very hard to design original templates since many use the same.
Features
A 30-day trial pack is available
The user feels more advantageous when subscribed to long term plan
Used for layout design, photo-editing, and graphics.
It provides the option to start with a blank canvas or choose a pre-designed template.
4. Aulux
Aulux is the top quality printing software and has almost 15 years of experience in bar code designing and generating software for all organizations in the world. It is a Gold Award-winning software that is picked by most of the industries for its reliability and powerful labeling solutions. It provides a complete bar code solutions and user-friendly and fast enough to print your designs.
Features
WYSIWYG is an add on feature of this tool
The quick and easy editing process can be done
Supports major graphics format such as GIF, JPG, PNG, WMF, BMP, TIF, and TGA still more
Easy to install and also available in different languages like English, German, French, Spanish, Italian, Japanese, Portuguese, and many others.
5. Label factory Deluxe
Label Factory Deluxe is a printing software that comes with 1500 predesigned templates and label formats and nearly 50,000 clip art images. Users will be able to create professional look label designing in a short span of time. The price of this software is $29.99 which is affordable and compatible with Avery label as well.
Features
Easy to implement
Powerful and simple label printing application process
Enjoy sophisticated designs by paying extra money based on your needs
Easy to import data from Excel, Access or Outlook
Available with built-in address book.
6. Label Joy Software
Label joy is the software that supports creating and printing labels, CD labels, business cards, and any other matter of interest that requires replication. It comes with 3 attractive pricing plans termed as Light plan €39, Basic plan €99, and full plan €249 and it is also shareware.
Features
It allows you to create QR code and bar code with advanced effects.
Can import data from excel or text files or from databases such as Oracle, MySQL.
Easily create price tags
User-friendly WYSIWYG
It supports graphics format like JPG, PNG, GIF, and PDF.
7. NiceLabel
If you are interested in designing a label yourself without seeking the help of others, then NiceLabel would be the best choice for you. It is a professional label printing software which lets the user print labels for various purpose. NiceLabel also includes a few more features like Document management, web printing system, an application builder, etc.
Features
Comes with 30 days' trial version
Efficiency in printing, time-saving and mainly focuses on core business
Import and export data from the database
Batch printing with incremental serial code
Photo editing and text editing tools are available.
8. Avery Design and print
It is the most popular label orienting software and is compatible with Windows operating system. It is available for free but the constraint is you can use it only for Avery branded products. Best suited for entry-level designers. It is also accessible online.
Features
Dragging and dropping of elements in the design is possible here
Advanced tools like barcode generator and spell check is introduced
It helps both business and personal business
Best suits high quality digital printed products.
9. Papilio Label Helper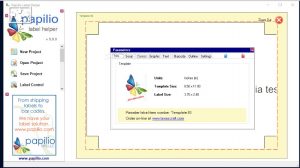 Papilio Label Helper is a freely available label design software and also comes with 30 days' trial pack. Best suited for beginners or entry-level designers. Moreover, it enhances your creativity since you have the option of creating your own project and designs as per your business requirement.
Features
Colorful templates
Cloning option for multiple labels.
Easy text insertion and editing process
Background color selection
10. Inkscape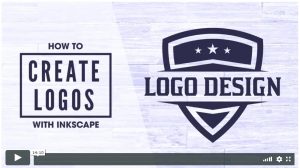 It is a vector graphics editor that doubles the usage of label printing software.
Features
Includes photo or image and text editing tools
Support formats like SVG, PNG, WMF, and PDF
Easy and user friendly
Hence the above mentioned are the "top leading label designing and software printing platforms "available and are left up to your choice to choose and brand your products in your business.