Small Business in the UK
 Thinking to start a business in the UK, here are some of the tips and insights that help you a lot in starting your business and succeed. This year 2020 is being a challenging year for all, especially the small business owners due to pandemic. However, there are simple and smart ways to start a business in the UK with minimum investment and look into some home-based online jobs in such a way that you are not affected in any way and make more profit out of it in a short span of time.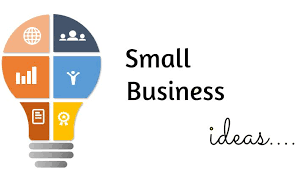 Nowadays there are plenty of resources or the complete guide to starting a business online or offline is available on many websites. Even there are ways to start a business without money or with less investment in the UK as mentioned above. Some of the measures considered, since coronavirus is the greatest threat to the business ever in the world. These factors not only apply now but whenever you want to start a business, you can follow some of these procedures to obtain financial support in the UK.
Funding Support- UK government

More number of initiatives by the UK government starting from loan to grants reduces the risk to a great level. In order to obtain the business grant, some criteria have to be satisfied like a business must have premises, must be in England, and finally, it should be eligible for (SBRR) Small Business rate relief or rural rate relief.
Loan Scheme
The UK government is announcing many new loan schemes with a 100% government-backed guaranteed for small businesses by the coronavirus outbreak. Even there are job retention schemes that will cover 80% of the employee salary.
Statutory sick pay due to coronavirus
SSP (statutory sick pay) is the refund scheme designed especially for small and medium-sized businesses with about 250 employees. As per the guidelines, per employee can obtain $94.25 per week as per the status.
In addition to this after starting the business, it would be better to submit or register your business with top UK business directories in order to improve your visibility and SEO implementation, which in turn results in improving your business ranking in SERP. Some directories even offer advertisements campaigns and many more to improve Business Branding.
Factors to be considered after initiating the Business
Before starting a business, one should go through different stages of the startup process like choosing the company name, designing, and evaluation process. If you have a business idea then prepare a checklist for the same and be well prepared before implementing it. While starting a business, it is always better to own a website with attractive themes and features that mainly, focus on the target audience. Designing a website has become simpler with WordPress and its themes for business, Affiliate marketing, and even the plugins to boost up the speed of the website easily.
Usually, people follow any of these below to work independently and love to bring out their individuality and innovations with the sky as their limitation. They enjoy working with more freedom.
Getting Self Employed/Starting Business
Always it is better to work for yourself than for others. The technological advancement has brought up a rapid change in the labor force and has influenced a lot. In addition to this, it has become easier to become self-employed with a huge rise in demand for Gig Workers.
Advantages of self-employed workers/Business owners
Freedom and flexibility
Pursue their passion
More opportunities to earn money
You are the Boss for yourself
Variety of choices
Key Ideas for self-employed/home-based business/small-business/entrepreneur
1. Starting a YouTube channel
Social media has become the key area to succeed in business. Million hours of video are being watched every day on YouTube. Moreover, starting a YouTube channel is one of the best ways to earn money online.
2. UI/UX Developer
The Unix Interface developer who gains experience making web pages and software interactions simple and easier. You can find a UI developer in all areas like the auto industry to software and cell phones. It is the most wanted job with more technological stuff. An easy way of earning money.
3. Domain Name Trading
It is a popular business, buy a high-quality domain, which would take years to accomplish and sell it for a profitable price, which would be an extra income.
4. Online Tutoring
Become an online tutor and can teach at your own comfort zone and time. Take your most favorite subject and start-teaching students by scheduling hours and fix an amount per hour for every session that you handle. 
5. Open a Clothing store
It is one of the most famous eCommerce businesses available and most demanded today. Just create an ECommerce website for the clothes that you sell and make it easily accessible since people buy everything online in this digital era.
6. Run a coffee shop
Run a coffee shop in your own locality with unique ideas like buying an espresso machine or rent out space and start to become successful.
7. Catering services
For all auspicious occasions, you can offer high-quality catering services for all parties like weddings, corporate events, birthday functions, and much more.
8. 3-D Printing services
Buy the latest printer with unique features, start printing services with effective and attractive look prints, and earn money.
9. Green cleaning services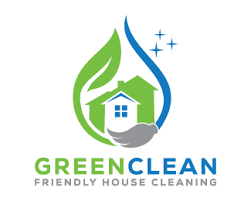 Prove yourself with different methods of cleaning the environment, which is eco-friendly, and keep the environment clean and safe always. Many people search even for cleaning purposes, which earns a good profit and a side income.
10. Mobile Laundry services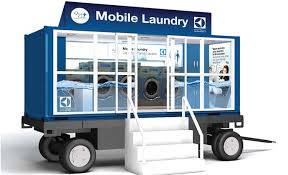 Nowadays there insufficient space for laundry service in apartments and other places.so you can start a mobile laundry service by which you pick up the clothes at their doorstep and deliver the same after the cleaning process at their own convenience.
11. Virtual Assistant
There are many new opportunities open for virtual assistants provided you are familiar or skilled in social media. Blog post, content management, graphic designing, and marketing areas. It is an easy option of working from home but use all accessories when and where needed.
12. Photography service business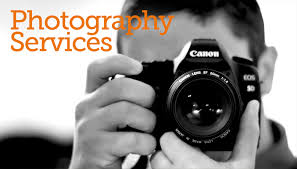 Most of the websites today use the stock images by freelance photographers and pay for the same. If you are passionate about photography then start taking amazing photo snaps and sell those on platforms like pixabay, pexels, etc. which is a great source of income.
13. SEO consultancy
If you are well worse in search engine optimization, you can start your service for many companies, which is high in demand, and even earn equally as a software engineer. SEO in turn provides a high conversion rate, which makes a good profit today.
14. eBay Buying and Selling
Buy products at eBay, sell at a marginal price, and make a profit out of it based on the products. Always start with small items.
15. Dancing Coach
If you love dancing then change your hobby into a business. You can even start your dancing class online and charge fees as per the schedule. There are different varieties of dancing out of which Zumba dance looks more wanted among people.
Conclusion
There is plenty of work from home jobs or business and even offline businesses to make money easily. The only criteria are one should know to implement the tactics and techniques effectively in the particular field they choose and start earning money. Hope this article, clearly brings out the ideas for small business in the UK as an extra source of income in a short span of time.
Related Searches
Business ideas to invest in 2020
Compliance tips for small business