As the UK is the sixth largest economical country in terms of GDP and the best place to start a business with plenty of opportunities available for many small business owners and entrepreneurs. Moreover, the UK government supports small business organizations by providing funding and other expert counseling as a beginner. They extend their fullest support to the business with the UK's stable economy, perfect legal structure, and a wide variety of consumer markets. Many potential entrepreneurs' dreams come true in starting up a small business in the UK and reach goals easily.
Factors to start a business in the UK as a Foreigner
Anyone belonging to any nationality can start a business in the UK. The basic requirement involved is the company you start to register your business in the UK address. For this purpose, you can either purchase or get a rental property from a friend or anyone else who permits you to register your business at their address.
In addition to this, you should also consider the visa, i.e. you may have to apply for a working visa before starting a business in the UK depending upon your nationality. The UK government has specific rules and regulations to guide you in starting the business legally. In case you want to apply for the visa then you should know the complete process of starting your business in the UK and applying for citizenship easily.
If you planned to start a business in the UK then it would be better to have a bank account in order to avoid so many costs in terms of fees and other transactions especially when local trading performed. However, having a bank account is not mandatory. For money management, it would be always better to have a UK bank account for your business.
Insurance required when starting a small business in the UK. Actually speaking Business insurance is a proactive action, which helps you to travel in the UK business market easily. If anything goes wrong, unfortunately, the insurance will be a reassurance and helps you be in peace of mind. As a beginner when you are unfamiliar with the UK business system then it is highly recommended to have insurance for your safety.
How to start a business in the UK as a Foreigner
To start a business in the UK you have to consider two different aspects, one is a legal liability and the other one is a legal entity. Apart from these, there are different aspects to consider in starting the business or simple ways to be followed starting a business in the UK.
The initial process you have to do during the startup of your business is to consult with the immigration lawyer and be clear with all rules and regulations. The next step is to check for the legal and compliance issues in setting up your business in the UK with plenty of information available online from the UK government site.
It is always advisable to consult with the accountancy firm and legal firm with an expert before starting the business.
Suppose you decide to operate as a limited company then you have to register with companies house or any of the intermediary to help you in this aspect.
With the help of HMRC register for tax and as a self-assessment taxpayer if incorporated.
Also along with all as mentioned before, based on your nationality think about your visa process before starting a business in the UK as a foreigner. Tier 1 Entrepreneur visa.
Always be clear with the business plan, choose your target audience, and move your business in the right direction with the right decisions made prior.
Business Opportunities in the UK as a foreigner
There are abundant opportunities available for small businesses in the UK. Best business ideas to invest in 2020 in the UK. Among many, here we discuss a few,
Start an Accounting Firm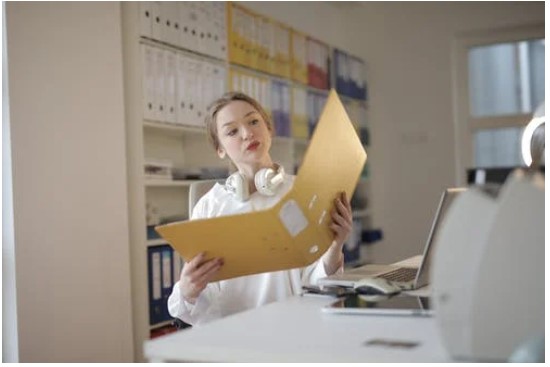 Since accounting is an essential service for all, types of business, if you start an accounting firm in the UK you can enjoy more benefits in your business and you will find it very easy to find your Accounting clients in just a few steps. Similar to this you can also start a Coaching business and consulting business and still many more.
Small home-based business ideas
You can be successful, as a high potential and inspirational entrepreneur by starting many online businesses or simple home-based business ideas like selling homemade products, starting coaching classes, or convert your hobby into business and freelancing.
Label printing business
For starting a label printing business, you just need software and a printing machine to run your business successively. Simple ways to start your label printing business and reach your target audience.
Start a business without money
There are even ways to start a business without investing amount or with zero investment. The basic requirement here is you must be clear with the business plan and strategies involved in the business and start your business as a freelancer, and many online businesses like Dropshipping, Affiliate  Marketing, Blogging, usage of social media like YouTube, Facebook, and other to post your videos on a specific area.
A web designer or Web developer
If you techy and have abundant knowledge in creating websites with innovative ideas then you can start your business as a Web designer or developer and serve many organizations.
Conclusion
As a Foreigner, you can start a business in the UK with plenty of resources and opportunities available. Well plan your business and be clear with what you render as a service to the people to reach your goals with strong determination. Hope this article covers all the aspects required in starting a business in the UK as a foreigner. All the Best for your startup business.