Even though Covid restrictions are starting to become a thing of the past, many businesses want to continue to let their employees work from home. The working hours saved by not commuting, coupled with improvements to productivity and general work life balance, means that home working is here to stay.
To make sure it is as productive and enjoyable as possible we have put together this article to address the biggest challenges of working from home from an IT perspective. In the past working from home always involved some compromises, limitations on the applications you could use and data you could access. Not so nowadays, the good news is that the technology and tools that all of a sudden have become so familiar mean that there are no reasons why a home worker cannot have the same IT experience as their office-based colleagues.
1. Business Phones
Book 1, Chapter 1 of remote work is Voice over IP (VoIP). Instead of using hard wired telephone extensions the modern way to communicate is using VoIP. By plugging specialist desk phones directly into a broadband router in their home office, the remote worker's phone number can follow them wherever they are.  All the features of a traditional PBX like DDIs and extension numbers, auto attendant, and call routing are available, and the cost of calls is dramatically reduced or even eliminated.
Many VoIP systems also come with mobile apps or web consoles that enable internet communicating using a laptop or mobile phone.
2. Desktop Business Software
There are some applications that have easy solutions for remote workers. Office documents can be saved to a number of cloud-based services like OneDrive, or Google Drive. Email has been available on phones and via web sites for years, and many business apps now run as Software as a Service through a browser or app.
One of the biggest challenges of home working is accessing line of business software.  The big company databases that manage accounts, shipping, stock control etc. Trying to run these applications over a VPN proves either impossible or at best very slow. This challenge has been solved by Desktop as a Service (DaaS).
DaaS provides a normal Windows desktop, but hosted in the cloud and accessed over an internet connection, so that everyone can run the same business applications whether office based or remote team members.   DaaS solutions also make it easy for workers in different countries, continents, and time zones to work together on the same software.
3. Collaboration
Communication is vital for all businesses, but remote team members can often be neglected and left in the dark.  This leads to lack of motivation, poor productivity, and poor efficiency.   There are now a growing number of Collaboration Tools available to help communication.  Tools like Slack and Microsoft Teams combine a number of features such as Group chat, one to one chat, and video conferencing.  Many provide file sharing and document libraries dedicated to each "group".  Ideal for a project manager to communicate and collaborate with remote team members.  To really reap the benefits of these collaboration tools they need to become embedded in the company culture.
4. Video calls
As a child I recall an episode of the BBC TV series Tomorrow's World where they explained how making video calls would be impossible.  Of course, at that time no one had heard of the internet.  Now we take video calls for granted and video conferencing apps that run on all devices are common place.  Skype has been around for a while but slowly being superseded by Microsoft Teams.   To Zoom has almost become a verb in the same way "To Google" has.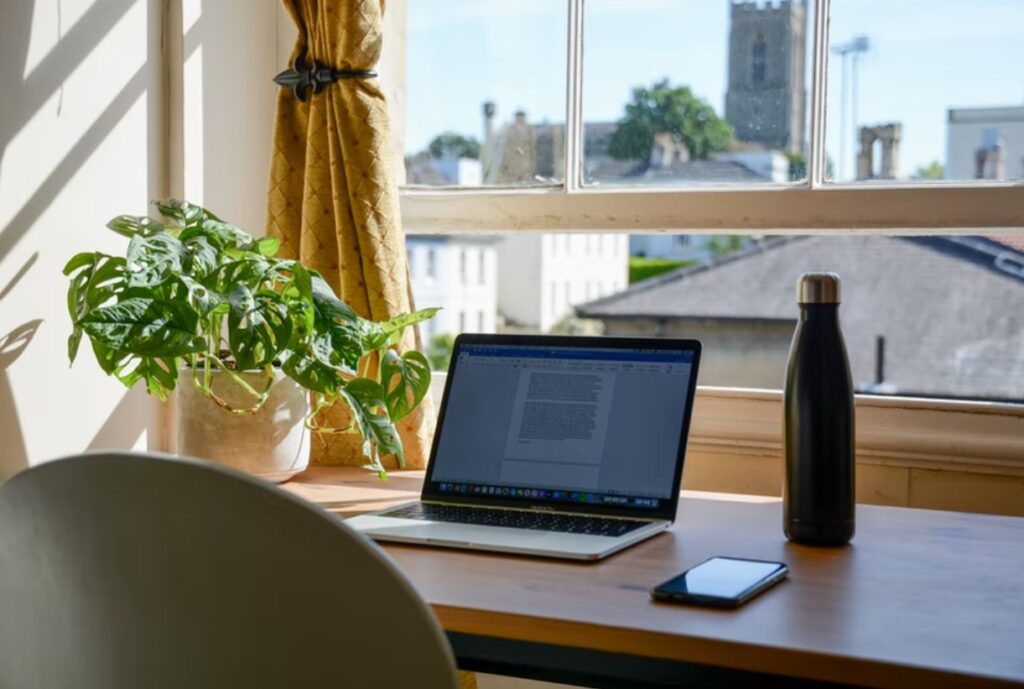 5. Remote support
Talking about IT challenges, support for remote employees with IT can be one of the biggest headaches.   As long as home workers have an internet connection then supporting the other technology like phones, computers and the like becomes easier. There are now a number of remote support applications, apps that allow IT support engineers to remote control your computer such as AnyDesk, RemotePC, or LogMeIn, are part of any help desk engineers tool kit.