We have seen the promotional products manufacturing industry grow and expand over the years. In 2018 alone it experienced a growth of 3.5%. The industry currently stands at a value of $23.3 billion across the world. There are around 40,000 well-established organizations across the globe that operates within the industry. In the US alone there are around 500,000 people who are employed serving such companies. Around 70% of all brands consider them as an effective means of advertising and creating awareness about their organizations. Furthermore, it has also been reported that 83% consider promotional items as a valuable method of creating new contacts. Nevertheless, stationery items are considered as one of the top 5 categories when it comes to the most popular promotional products choice. In this post, we would like to share as to why they are revered so much by the people who receive them. So without any further a due, let's take a look at these contributing factors:
They Help You in Networking
It shouldn't come as a surprise but many business meetings with clients, vendors, suppliers, and business partners involves sitting at a conference room with stationery items present. During these events, chances are high that one of the two parties might have custom pens or any other item under their possession. This is not an occurrence by chance but a deliberate act that is willfully committed. Leaving your branded stationery at another office has its purpose. This allows them to leave a lasting impression even after you have left the room and the building. High quality branded stationery is a key part of networking strategy for many companies. This allows them to make a power statement about their business without even making any suggestions.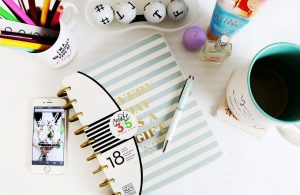 They Show Confidence in Your Brand & Business
The first and foremost reason for any person to remember and retain your brand or business in their mind is because you represent a venture that is well-established and delivers surety. Having your own branded stationery for your business is a sign that you are not a small player in the industry and that your business has sustained against the test of time. Companies that create their stationery items with their own logos, messages, and contact information imprinted on them, shows the onlookers, bystanders, and the general public with the impact that you are worth their time and effort. It is a silent story about your success and struggles over the years and informs them about your company's endurance through challenging times.
They Are Regularly Used Items
Majority of the stationery items include note pads, folders, desk accessories, and the list goes on. This means that all stationery items are ended up being used on a daily basis. Hence they create a lot of contact with the user, thus reminding them constantly about your company, therefore creating brand awareness whenever they are touched, used, or seen. Even to this day, stationery items are still considered a staple for many offices and from front end workers to even CEOs and owners of the organizations as all of them use stationery items on a regular basis to jot down important tasks.
They Carry Tremendous Use & Functionality
When it comes to taking down the minutes of the meeting, creating a to-do list, leaving an urgent and important message to a fellow colleague, a stationery item is considered extremely handy. Whether it is a sticky note, a pen to scribble something down, or a specialized container to organize your material and other stuff accordingly, it is all possible through the power of decent and high-quality stationery. Hence one can say that stationery items nowadays carry a ton of utility with them. They can help you resolve matters in an instant and offer you the support you need in the time of emergencies and urgencies. The everyday functions that they perform simply make them unbeatable.
This concludes our reasons concerning why stationery items are often considered as a popular choice when it comes to creating promotional products for creating awareness regarding your brand and company. For any further questions or queries regarding the topic please feel free to let us know of your views and opinions in the comment section below.