With a well-thought strategy, you should encounter fewer problems when trading. If you are a newbie to online trading, stick with the basics and then push harder to get on top of the game. To make your job easier, we have compiled a list of some practical ways to get started and valuable things to consider as a beginner.
So, read the following lines if you are interested in buying an asset when the price drops and then selling it off when it rises again.
Choose An Online Broker
Picking an online broker is one of the first steps to take when starting trading, but potentially, also one of the most complicated. You must consider several aspects, including fees, reputation, customer support, and stock trading software. You want a broker that best suits your lifestyle, so take your time researching and then make an informed decision. As a general rule, the lower the trading fees, the better, but this is not always the #1 condition to have in mind. The support that the broker gives to you is, more often than not, more important. In the event of a computer meltdown, for example, it is essential to have a broker that saves the money lost. For this to be possible, you must have a clear idea of your budget and expectations on that platform, so again, take the time to document all these aspects.
Research Stocks
Once your account is open, you need to look for stocks, but what are you going to choose from such a multitude? And what would be the best for you? In this sense, we recommend doing thorough research on diverse stocks. Consider looking at public information. Everything from financial filings and earnings reports to SEC reports will be helpful in your quest to gain information about the vast stock market. Your broker should provide enough data, but you should not limit yourself to it and look for further information elsewhere. Maybe stocks are not even your thing. In this case, it might be wise to opt for ETFs (exchange-traded funds) or bonds. Diversifying your portfolio with assets other than stocks is always a good idea since this market is highly unpredictable.
Decide On The Right Trading Strategy
Trading requires skill, but this is in vain if you do not have a well-thought strategy in place. You are in front of an important choice: would you purchase that asset or not? And for a clearer answer, try to look at these below-mentioned factors: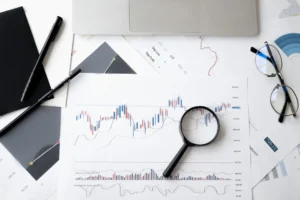 It is a crucial characteristic of the stock market as share values can increase and decrease rapidly throughout the day, so check the shares price for several days before making the big move. More volatility leads to the possibility of more profit, but the risks are also higher.
It allows you to enter and exit a stock rapidly and at gainful prices.
Trading volume. It helps you determine whether the asset you are interested in is in demand or not.
If you are looking for a short-term spread betting or CFD day trading strategy, you might find the following tactics helpful:
To use this strategy, you must act in seconds when entering and exiting an asset to benefit from the small price gaps during the day.
Trading the news. Reading news in the field will give you a clearer idea of a particular stock, but news also influences the volatility of an asset. The rule is simple: the more talked about, the more sought-after.
Contrarian investing. Similar to the buy-the-dip and sell-the-rip tactic, contrarian investing means purchasing when the price is falling and selling when it rises.
Trading on margin. Margin traders borrow money from their brokerage company for stock trading, this is most often utilized by highly-experienced traders.
Start Small
One of the most recommended tactics for day trading is starting with a small amount to avoid potential losses or even better, start with a Demo account. It is a common mistake among newbie traders, to begin with larger amounts and see them lost forever, so avoid doing the same, although it might be tempting. It would also be helpful to know that many brokers nowadays let you specify smaller amounts and purchase fractional shares. For someone new to the trading game, it is a blessing. As you can see, there are solutions no matter the budget, so if you are interested in doing this, it is possible to enter the game with minimal risk.
Time Your Trades Properly
After studying the market, you should determine which are the times of the day with greater volatility. It is not obligatory to trade as soon as the markets open in the morning, as there are also other hours you may wish to trade. The rush hours are generally more volatile, while the middle offers fewer opportunities, but it is not a written rule. This can vary depending on what you are trading.
*Spread bets and CFDs are complex instruments and come with a high risk of losing money rapidly due to leverage. The vast majority of retail client accounts lose money when spread betting and/or trading CFDs. You should consider whether you understand how spread bets and CFDs work and whether you can afford to take the high risk of losing your money.