The range of accounting software available for small businesses today is downright impressive. From payroll and accounting products like QuickBooks to all-inclusive, cloud-based applications like Dext, there's plenty of powerful accounting software out there to take your pick from.
But the decision is not one to be taken lightly; the right accounting software can make your life significantly easier, whereas the wrong solution will cause major financial setbacks.
Just so you get it right, here's looking at the factors to consider when choosing accounting software for your small business.
5 Points to consider when choosing the right accounting software for small businesses
1. Which accounting features should you look for?
Choosing the right accounting software for small businesses usually requires taking a good look at your business needs — both managerial and financial. This means becoming somewhat financially literate with bookkeeping basics to analyze industry-specific requirements and determine which accounting features are must-haves.
Consider what your expectations are from accounting software — Is scalability important to you? Do you need expense management and sales tracking tools? Are you looking to get real-time updates on your business finances? Which software features can you do without?
Based on this, review software options and choose one with personalized accounting capabilities to fit your business.
2. Is the accounting software easy to use?
It's a no-brainer that your accounting software should be one that is intuitive and easy to navigate around. Too many systems are weighed down by a complicated interface, leaving you to twiddle around endlessly to access basic screens and data. A small business accounting software that is consistent in its functionality and allows logical navigation between screens does not just fulfill your goal efficiently but is also enjoyable to use.
Ask yourself — Are you comfortable with spreadsheets and CSV file reports? Or would visual reports and color-coded charts better serve your purpose?
Either way, go for a small business accounting software that aligns with your modus operandi.
3. Benefits of cloud-based accounting software
Until recently, bookkeeping was a pen-and-paper process with accountants maintaining ledgers and ledgers of financial data — none of which was meaningfully accessible or secure. However, some of the best accounting software for small businesses is cloud-based in the current digital age.  Meaning, business owners have the option of accessing the entire breadth of the bookkeeping system anytime, anywhere using any device with internet access.
Cloud-based technology also allows you to keep your accounting data consistently up-to-date and provides a comprehensive understanding of your business through useful insights and forecasts.
Other important considerations, as we mentioned, are the security and safety of your data. There is no need for dedicated IT personnel to upgrade your software to the latest versions and maintain them, which protects your systems from security risks and vulnerabilities. Furthermore, since your data is stored on the cloud, it is safe from physical disasters, theft, or deterioration.
4. Is the accounting software easy to integrate?
A small business accounting software that facilitates seamless integrations with third-party applications and other major accounting solutions in the market has several benefits for your business.
It allows you to pull in necessary accounting data and automate manual data entry. As a result, businesses can improve operational efficiency and save precious time and money.
What's more, an easy-to-integrate accounting software connects your account to third-party programs and services like PayPal and Amazon, so you can automatically share relevant data in real-time. Integrations shouldn't just be limited to payment processing gateways and e-commerce applications. POS systems, inventory management, Google products, ERP, and CRM are a few other integrations to consider.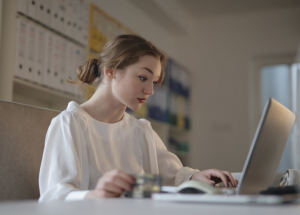 5. Consider your budget
In practice, there's accounting software to suit pretty much all budgets. You might even find free applications to readily download off the internet. It eventually comes down to what your overall accounting needs are.
Are you looking for inexpensive, off-the-shelf accounting software? Or would an industry-specific application that is expensive but offers a greater range of features better address your needs?
The best accounting software has a tiered-based pricing model or offers a subscription-based service; software licenses are relatively rare. Discounted rates are common if you purchase an annual subscription.
Furthermore, depending on the features you opt for, the level of service you will receive, and the number of clients/users/transactions the accounting software will support, the costs vary.
Suppose you decide to go ahead with expensive accounting software. If your accounting software supports integrations with business programs, you could save some bucks. In that case, you will benefit from advanced features and add-ons like inventory, expense, and sales tracking, reporting, automatic reminders, cloud-based storage, billing, and purchase orders, and so on.
In any case, know your budget limitations before you zero in on a small business accounting software of your choice.
Making the right selection
For business owners with no background in bookkeeping and accounts, managing business finances can be challenging and scary. So, do your homework, and analyse your business needs and budget limitations to determine the key features you'll need to successfully manage your finances.
Remember, the right small business accounting software augments your operational capabilities!