With the invention of powerful features for the mobile app, any business can expand to meet the growing demand for its products and services. From branding to increasing ROI, a powerful app has the true potential to take your business to the next level.
However, if you are also looking for a perfect tool that will help you to reach your targeted audience or profitability then you are at the right spot. Check out the information shared below to unveil ways by which a powerful app can grow your business graph upwards.
Showcase Your Brand Professionalism
Suffice to say that mobile application is the right tool for branding. When you develop a mobile app with a customer-centric approach you could easily showcase your brand professionally to your targeted audience. Your current, as well as potential customers, will be impressed by the way your business or organization advertise products from a mobile or desktop device.
It is observed that traditional advertising methods can send the wrong message and don't have the same level of professionalism. So if you want to grow your business graph upwards then you must showcase your brand professionally via an innovative app.
Target More Customers
When it comes to targeting a greater proportion of customers, the mobile app plays the key part. Do make sure to target your current as well as a potential customer with a powerful application. According to a recent survey-based report, the mobile app is the right tool to entertain more audience through mobile and desktop devices. The report also suggests that the mobile app is appropriate for the start-up as well as establish businesses for a noticeable ROI.
So, if you want to desperately target more customer over different devices then you must opt for a powerful mobile application.
Schedule All of Your Commodities Easily
When you built a powerful business or organization that is bigger than yourself, you will need a powerful app to manage your job. With all of your products and services plotted on an application and sorted by category, you'll save a lot of time and energy.
Make sure to develop a highly functional app that will advertise your products and services without any stoppage. By doing this you will not only satisfy a greater number of audiences but also grow your business performance.
Get More Leads
Nowadays it is noticed that a great proportion of the audience prefers online shopping methods for purchasing their desired product or service. With a powerful mobile application, you could easily facilitate customers who don't want to use offline methods of shopping or booking. By offering a hassle-free online shopping experience you could easily generate more leads for your business.
By building a powerful application via mobile app developers NYC you'll open up a whole new market of customers, and your business performance graph will see a boost. Else you will miss a great option to drive endless leads for your products and services.
Non Stop Customer Support
A powerful app is the most appropriate way to offer nonstop customer support to your potential as well as the current audience. Almost every victor needs to ask some questions regarding different products and services. When you will build a customer-centric app with an AI chat box you could instantly answer user's questions.
Therefore, it is recommended to you to offer nonstop customer support with your new mobile application. Otherwise, you will miss a great chance to satisfy a greater number of visitors effortlessly.
Reduce Administration Expense
Believe it or not, a powerful mobile app would help you to save a hefty amount of money by reducing administration expenses. When customers would buy products and services online, you will save a copious amount of money which you need to spend on admiration and utility expenses.
All of that saved money means there's more room to earn a greater profit. Moreover, you save a lot of time which you need to spend to keep eyes on the office administration expenses. Thus ensure to develop a powerful app to take your business to new heights with greater profit.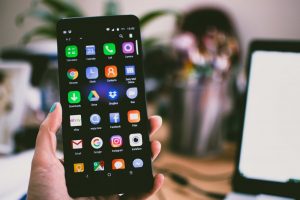 Grow Profit Faster
It is observed that online enterprises generate more revenue as compared to traditional ways. The main reason behind this is that by creating a powerful mobile application, you could deal with multiple users at the same time. For instance, you could integrate the AI chat box in your application to satisfy a greater number of users to invest in your products and services.
Ensure to include an AI chatbox as well as a secure payment option through mobile app developers NYC to reduce the time it takes to order a product or service. In this way, you will soon found a positive effect on your business or organization cash flow cycle.
In summary, it could be stated now that the above information is best for business and organization that wants to grow their performance with a powerful mobile app.