7 Tips you can follow to get relief from your payday loan debts
If you have been through mid-month financial contingencies, you must have taken resort to short term loans like payday loans or cash advance loans. Though payday loans are excellent financing options that can be taken help of by a debtor, yet if you get habituated with the convenience of taking out payday loans, you may land up in a mess. Taking out payday loans may sound like an easy option but maintaining timely payments towards your payday loans are not always taken care of by the borrowers. This leads to the accumulation of high-interest debt that you should pay off as soon as possible.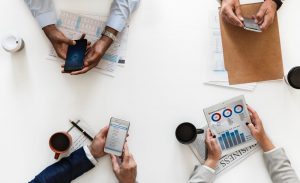 Tips to consolidate payday loan debts
If you have already accumulated a huge amount of the payday loan debt, consolidate your debts to get rid of them.
1. Use a debt calculator
Find out your net amount of debt, the amount of interest you are paying and the amount you can practically pay every month on your debt without accelerating your liabilities. You could also make use of an online debt calculator.
2. Bundling the loans into a debt consolidation loan
You may take out a personal debt consolidation loan from a bank and use the proceeds in repaying all your payday loan obligations. As soon as you repay the cash advance loans, you can start repaying the debt consolidation loan in single and affordable monthly payments. The interest rate will also be much lower than that of the payday loans and hence you can repay with ease.
3. Enroll in a debt consolidation program
Look for debt consolidation companies to get payday loan debt consolidation service. You could consider primary banks, the organizations you presently use, and other companies that provide consolidation. Conduct some research work by exploring the company's website, visiting one of its storefronts or giving a call at its offices. While you explore, compare loan terms and rates. Take help of a loan repayment calculator for calculating the amount of interest you will pay and the time that will be required to pay it off.
4. Get in touch with your payday loan company
Get in touch with the companies and request them to elucidate their options. Ensure that you comprehend the various kinds of percentage rates. It is vital when evaluating companies, and it might be risky for your negotiations if you don't realize the terms.
5. Tap the home equity
If you have enough equity in your home, you can tap it and take out a home equity loan. As this is a secured loan, it is most likely that you can reap the benefits of lower interest rates, longer repayment plans, and tax breaks. However, you just need to make sure that you pay back the installments on time to avoid a forced foreclosure of your home, the collateral.
6. Request for reducing the rates
Have a talk with the company to reduce the rate of interest. They will always want you to pay back the loan, so just inform them about your current financial situation and the problems that you are facing in paying off your loans. It would be wise to call the company prior to defaulting on your loan payments. They will be more enthusiastic to help you out since you are being honest and proactive.
7. Check for a consolidation plan
Find out if the company tenders consolidation plans. If they do offer consolidation plans, you could merge your multiple debts into one payment per month, a lower rate of interest and a fresh payment schedule that might provide you with an overall reduced payment.  
Lastly, payday loans are certainly one of the fastest and easiest loans, and that's why these loans have become so popular in the financial lending markets. Also called payroll advance, deferred deposit or checking cash, payday loans were designed as high interest, short term loans, which are considered as a last resort for those who are in financial problem. These loans come with a high rate of interest, and you must go for it only if you are certain about the repayment time.
Thus, you should take sufficient time to analyze your debt and comprehend your options. Make a wise decision that will work to your advantage.