PAT (Portable Appliance Testing) is the testing process that involves checking the electrical appliances and ensuring the safety of all appliances as well as the environment. When speaking about PAT testing it is not that the amount we spend for testing but the level of service that assures the safety of portable appliances. The cost of the PAT testing may vary depending upon the number of items you possess and the industrial firms. There are many PAT testing companies in the UK in which pricing depends upon the quality of PAT testing they carry out. Sometimes testing people also offer free services for some of the minor issues like cable repair, Fuse Replacement, and installation, etc.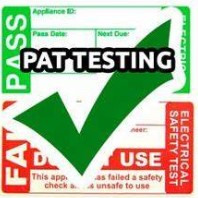 In addition to this many PAT testing Firms also provide a PAT testing certificate to show off that the company complies with Health and Safety Standards and enables a safe environment for the employees to work in. Still, there are few PAT testing Engineers who provide their consumers with a set of Computerized data sets on their PAT testing equipment, which includes all test results like portable appliances break down by serial numbers, that allows effective and efficient tracking in the future. So it would be better if the PAT testing cost is very cost-effective and affordable and value for money.
Two Effective methods to carry out PAT testing are,
Professional & Qualified engineers who render excellent service of PAT testing
A Fully Qualified PAT tester
PAT testing Prices should include

Thorough visual inspection
Issue a certificate for testing
Labels to intimate either PASS or FAIL to ensure the safety level
Use the latest technology and do all required test on all PAT testing Equipment
Free Fuse Replacement, new standard plug with free retest
Socket testing
PAT Testing Cost on Electrical Appliance
A Professional PAT testing firm would charge between £1 and £2 per appliance that will be tested. However, it varies depending upon the organization, and if suppose it has few appliances to be tested then the price per appliance would be very low. There are still companies that offer good service and price based on their customer needs. Also, it is the responsibility of the consumer to check whether the PAT testing company is DBS and Police Checked and abide by the Health and Safety Regulations of the UK government.
In general, the price quoted by a company would be based on the time to complete a job, the environment they work in, and the number of appliances available for testing. So based on these the average cost fixed by many companies are as follows
£45.00 for the first hour then £37.50 for each hour thereafter
Also depending on the item, the rate would be £1 per item it goes up to 250 items
Suppose more number of items available in your firm, then you will not be charged with any initial fee and if it exceeds more than 250 then discounts will be provided
As mentioned earlier free for minor problems and fuse replacement
The PAT testing charge also depends on the distance of your organization. So It also depends upon the traveling time and distance if suppose the travel time is more than 1 hour then an additional charge of £10.00 applied.
Pricing for 110v and 230v equipment remains the same and also they test 3 phases and fixed appliances.
The prices given here are in general and it depends upon the PAT testing company in Keighley that provides excellent testing services. So if you are in need of services from any of the companies then approach them directly for more accurate details.
Local PAT testing
There are PAT Testing companies in areas around the UK that mainly focus on high-quality service and customer satisfaction for the customer's nearby areas like Shipley which is otherwise termed as Local PAT testing companies. If your firm is nearer, then you will certainly have a low initial fee, and then comes the standard rate for other items.
PAT testing for Landlords
There is no compulsion or official legal requirement to do Landlord PAT testing but it makes a lot of sense by doing it. There are companies that test both the appliances and integrated equipment. A PAT Test certificate in hand always ensures that you had carried over the test for all appliances and you maintain a safe environment for the tenant to work on your premises.
PAT testing Prices for Landlords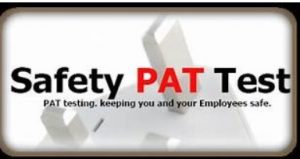 For Landlords, many companies offer a fixed pat testing price per property, based on the number of appliances in the property. On average, you will be charged likely as,
Below 5 items in the property, it may be around £30.00
More than 5 and below 20 items in the property it may be around £37.50. It varies depending upon the companies and organizations.
Hence to conclude with a fair and competitive pricing and an excellent PAT testing service "value for money" is the perfect choice to go with. As mentioned in the starting PAT testing is more than just a price, which speaks on the safety of people and organization which to be considered a more important factor in protecting others from the danger of electricity. So based on the above guidelines choose the best PAT testing company and enjoy the services they provide and maintain a safe and clean environment.