At first glance, Bitcoin's real-time value may seem both impressive and appealing to investors. On the morning of February 26th, a single token was worth £33,256.84 ($46,350.20), having only broken through the $20,000 barrier for the second time in its history in December 2020.
However, if we delve a little deeper, we see that Bitcoin is actually on track to record its worst week in almost a year, with Bill Gates the latest authoritative voice to question the validity of the cryptocurrency as a viable investment option.
In this post, we'll see Is Bitcoin A Good Investment in further detail, while asking whether it's a viable option for investors.
The Constant Rise and Fall of Bitcoin 
Of course, Bitcoin has always been a volatile asset, thanks largely to its lack of widespread adoption and its susceptibility to bad news events.
This was borne out following the recent comments by Bill Gates, which helped to precipitate a staggering 23% decline in the price of Bitcoin in barely 72 hours.
In the 24 hours alone prior to reaching the £33,256.84 mark, the value of Bitcoin slumped from a high of £37,127.81, while further losses could follow in the near-term.
Prior to this, investors were convinced that Bitcoin would sustain its incredible bull run, which saw the asset breakout above the $40,000 mark at the beginning of the year before scaling $50,000 and recording growth of 72% since January 1st.
Interestingly, this sustained hike also highlighted the way in which good news and positive sentiment can influence Bitcoin prices, with the cryptocurrency soaring after Elon Musk's Tesla brand bought $1.5 billion worth of tokens and pledged to start accepting them as payment for its cars.
Unfortunately, such peaks and troughs are typical for Bitcoin, with the infamous bull run of 2017 seeing the asset's value increase from $900 to $20,000 in just 12 months.
However, Bitcoin had shelved more than 50% of its value by the summer of 2018, as the asset (and surrounding cryptocurrency market) declined to a paltry $8,000.
Is Bitcoin Still a Viable Investment?
Of course, some people would note that Bitcoin's price has still managed to increase incrementally since 2017, despite the numerous fluctuations it has experienced in the interim period.
This may be indicative of Bitcoin's value as a long-term store of wealth and value, particularly with adoption rates likely to increase over time as cryptocurrencies and third-generation blockchains continue to gain in popularity.
This is also borne out by the fact that Bitcoin's price trajectory largely mirrored that of gold in 2020 and during the coronavirus pandemic, as investors began to view it as a tangible and safe-haven asset in times of economic tumult.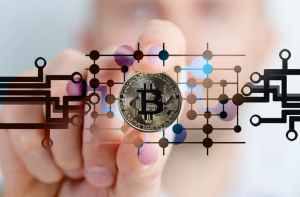 So, although this may translate into price depreciation as the global economy rebounds, Bitcoin arguably remains a viable investment option for those with a longer-term outlook.
It's even possible to profit from Bitcoin's innate volatility, by trading Bitcoin through contracts for difference (CFDs).
This enables investors to speculate on the price performance of Brexit and profit from individual fluctuations (both positive and negative), introducing an element of greater flexibility and making the asset more accessible.