In a typical business world, information can take many forms. It is important to classify them based on their source and the outcome anticipated. Each stakeholder group, both internal and external, withholds certain intelligence, and cascading it in a timely manner is crucial for any business. Knowledge management doesn't only mean sharing of information between two entities in the organization. It also involves 360-degree documentation — writing, storage, version control, distribution, access management, etc.
Now let's dig deeper into the benefits of having an exclusive knowledge base.
1. Better Customer Service
Customers are one of the crucial entities in any business. Happy customers lead to more money and growth. Not only do they return, but they also bring in more customers. Similarly, customer service is another key aspect of any business. But it is often neglected due to the unavailability of relevant information for handling customer problems. Having a good knowledge base reduces the customers' need for generating support tickets. Customers can search for their queries on the knowledge base and retrieve answers in no time.
A robust knowledge base will ease the customer service operation in the organization. The Pareto principle states that 80% of the sales come from 20% of your customers. Therefore, customer retention is as important as customer acquisition. And it costs you less to retain customers than attract new ones. Also, good customer service directly and positively impacts customer retention.
Creating an external knowledge base FAQ section/User guide aids customer service operations. Document360's knowledge base provides an easy markdown editor and various formatting options without any dependency on developers.
2. Employee productivity
Employees should be well aware of the policies, products, processes, and procedures of the company. Having structured information in place can increase employees' overall productivity. Every employee has to go through the same onboarding process in the company, making it a monotonous task. If these processes are available and accessible from the knowledge base, it saves a lot of time. Instead of connecting with a subordinate or a peer for a problem, the employees can log in to the knowledge base and get solutions. This can cut down the onboarding and training costs significantly.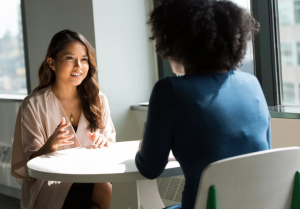 Having an exclusive knowledge base for the business means that you have access to a lot of information. Employees can effectively hone skills that are relevant to the projects they are handling in the organization. Through this, they can control their professional development and optimize performance.
Built-in features of an internal knowledge base can help employees get suggestions while creating content thereby, improving productivity. For example, Document360's Artificial Intelligence (AI) based real-time search enables swift information retrieval.
3. Effortless collaborations and remote work
Information management might not be a big hassle if your employees are all working under the same roof. Challenges arise when companies go remote. Most businesses use traditional information systems like Google, Sharepoint, etc. for internal collaborations and management. But these softwares are not equipped to handle human and knowledge resources when businesses scale — making it difficult to track and manage content. This becomes an uphill battle, especially in the hybrid work model.
Consider a scenario where a senior employee plans to share his business knowledge with the team. With a Knowledge base, the team leader can create an information pool that can directly be accessed by the employees — eliminating the need for long hours in training sessions.
Lately, companies are switching over to a hybrid model for more efficiency. Document360 has a quick feedback option that facilitates employees to work and collaborate without any supervision.
4. A comprehensive solution for information management 
A dedicated knowledge base is more than just a document editor. It acts as a central repository as well as an information management solution for your business. It provides solutions to all the stakeholders of the organization — be it customers or employees. It increases operational efficiency by offloading recurring and time-consuming tasks from employees.
Document360 incorporates self-service business intelligence (BI) to manage information efficiently. This is cost-effective from a business standpoint because integrating different BI tools into the business will be time-consuming and complex.
Without a dedicated knowledge base,  information will be scattered across the organization. And this results in a lack of clarity among employees in the organization. Lack of mechanisms to control versions may cause redundancies in the system. Also, there should be a robust infrastructure to deal with information overload. For these reasons, it is best to invest in a knowledge base for your business rather than using traditional document editors.