iGaming continues to increase in popularity, and it's not hard to see why. Companies such as Evolution Gaming, Playtech and Microgaming just keep coming up with the goods to delight their customers.
The iGaming industry, which covers online sports betting, casinos, poker and bingo, never stands still. It's so competitive that companies need to deliver new products continuously. Not just any old set of games but ones that contain innovation.
Innovation comes in the type of gameplay, plus the latest thinking about responsible gaming. That's why choosing an online casino that offers fair and regulated gameplay is important. Checking that the United Kingdom Gambling Commission licenses the site is a good start.
So, what of the big companies behind all these online games?
Evolution Gaming
Evolution Gaming certainly fits the bill. It is a major player in the ongoing iGaming boom.
The company describes itself as "game creators and game-changers". Many sites make bold statements such as that, but with Evolution, it's the truth. Anyone who has followed the iGaming industry in recent years will testify to that being the case.
Its live casinos have transformed many an online betting site. It has continued to produce great games regularly, perhaps not surprisingly, after acquiring companies such as NetEnt and Red Tiger.
February 2022 alone saw Evolution showcase 25 new games, and that was just the start. The company plans to release 'The Great 88' selection of new games. CEO Martin Carlesund says that this will form "an amazing product roadmap for 2022".
Operating revenues continue to increase, and then there's the expansion into the US market. That's important for all the iGaming companies as the US gambling industry continues to expand.
More states are legalizing sports betting and online gambling sites. They all need great games for their customers to play. It's the same situation in Canada, where Ontario recently allowed private betting companies to open online sites.
Playtech
Playtech has had an interesting year with attempted takeovers. That hasn't seen them take their eyes off the ball, though.
Its site says that the company is the "source of success," which has been the case for many years. If an online gambling site needs to fill its slots selection with top-notch games, Playtech is one of the companies that can be trusted to do just that.
It has also put great effort into expanding on the other side of the pond. Several partnerships have already been clinched with companies in Ontario. The most recent of these was with NorthStar Bets. The Playtech CEO is Shimon Akad, and he sees the deal as "another key milestone in the development of our strategy in North America".
Live game shows have become popular in the world of iGaming. Evolution Gaming has had great success in this field, and Playtech doesn't want to miss out. This year saw them launch Well Well Well Live for Entain. This follows in the footsteps of the popular Rainbow Rewards game.
It's hosted in their live studio in Riga and sees the game shows being even more complex. Players can see all the enhanced wins that could be heading in their direction thanks to the new wheel mechanic.
It seems not a month goes by without some new deal being signed by Playtech. They continue to work with online casinos to create what they describe as "new and engaging content" for their customers. This was seen in 2022 as they launched Safari Riches Live for 888casino. The quality of what is being produced inevitably leads to the iGaming boom continuing with no sign of it slowing down.
Microgaming
Microgaming is another company that continually produces top-quality games. It's been that way for a long time now, and the business has been busy this year, releasing more games that are going to bring slot players a great deal of entertainment.
Its partner network is extensive, ensuring the high quality of games released. 2022 releases have included Dungeons and Diamonds, 25,000 Talons and Vegas Cash. Everything the company releases is packed with special features such as stacked wilds, multipliers, respins, and big cash prizes to be won.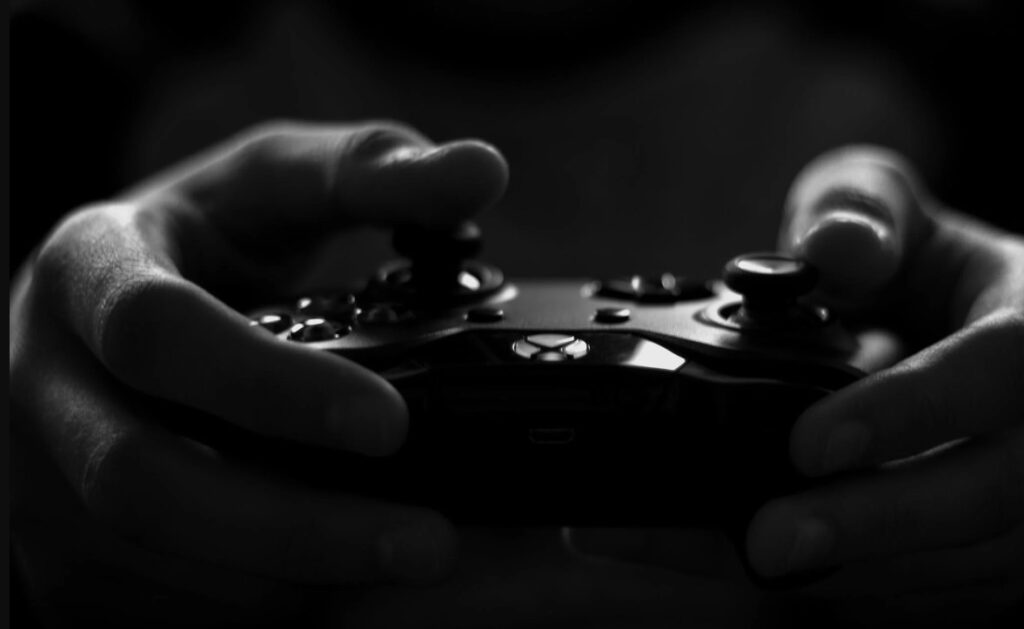 Those going to see the new Jurassic Park movie will be keen to get on their mobiles and start playing Jurassic Park: Gold.
Microgaming is also expanding globally. As the deals in the USA and Canada mount up, they and other companies will do all they can to ensure the iGaming boom is an ongoing one.